Mary Shelley, the author of Frankenstein, was born August 30. It only seems appropriate then that today is designated as Frankenstein Day. Although it's too early to dress up as your favorite monster for Halloween, these fictional monsters terrify, intrigue, and entertain us. Here are the top 10 monsters in literature (including Frankenstein, of course!) to celebrate Frankenstein Day.
1. Cyclops in The Odyssey by Homer
This one-eyed giant likes to eat homesick sailors.
2. Scylla from The Odyssey by Homer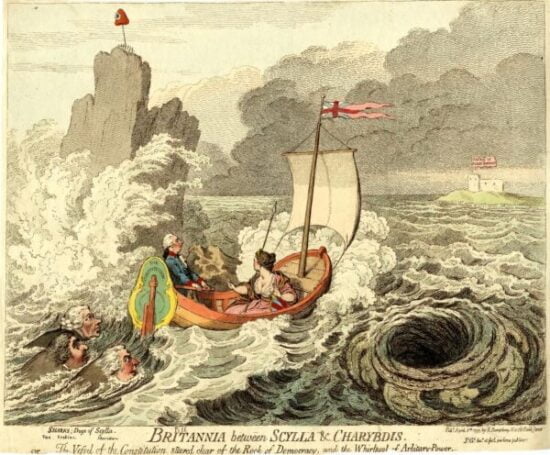 A huge sea monster with six heads, Scylla enjoys trapping seafarers with her fellow monster friend, Charybdis.
A half-man, half-bull monster kept in a maze on Crete.
4. Medusa from Greek Mythology
Also known as Gorgo, Medusa is one of three monstrous Gorgons with venomous snakes in her hair and eyes that turn men into stone.
5. The Kraken from Norse Mythology
Back to the sea again, this sea monster is a gigantic octopus that terrorizes those sailing in the north Atlantic.
6. Grendel from Beowulf
Never described in detail, this man-eater monster lives at the bottom of a lake.
7. The Creature from Frankenstein by Mary Shelley
The Creature, also known as The Monster, Frankenstein's Monster, or simply Frankenstein, is the creation of a young scientist, Victor Frankenstein.
8. Dracula from Dracula by Bram Stoker
He's a bat, he's a human, he's a vampire, he will drink your blood, and he lives in a castle in Transylvania.
Balrog, which means "demon of might," has fiery, whipping, killer tentacles.
10. Pennywise the Dancing Clown from It by Stephen King
The reason why so many of us are terrified of clowns, Penny the Dancing Clown dresses like a clown but has fangs and claws and lives in a sewer where he preys upon the neighborhood children.
Because not all monsters are mean, they just like to eat cookies.
Fall is almost here and Halloween is just around the corner! Check out these 10 Ideas For A Literary Halloween.