These top 10 LD novels explore the theme of learning disabilities, providing valuable insights and raising awareness about the challenges individuals with learning disabilities face. These top 10 LD novels prove to be both educational and emotionally impactful reads.
Top 10 LD Novels
1. The Curious Incident of the Dog in the Night-Time by Mark Haddon
This novel is narrated by a teenage boy with Asperger's syndrome who embarks on a journey to solve a mystery. It offers a unique perspective on the world through the eyes of someone with a learning disability.
2. Wonder by R.J. Palacio
This heartwarming story follows a young boy with facial differences as he navigates the challenges of attending school for the first time. It highlights themes of acceptance and empathy.
3. Who Are You, Fred? by Eileen Maloney Ryan
As Fred navigates four years of high school—confronting bullies, struggling with homework and tests, losing his shoes, and trying to answer the question, Who are you, Fred?—readers will gain an understanding about the complexities of learning disabilities.
4. Out of My Mind by Sharon M. Draper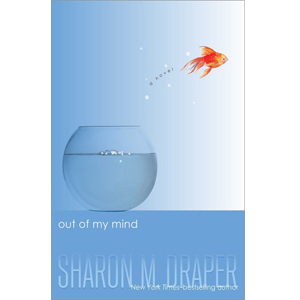 The book tells the story of Melody, a brilliant young girl with cerebral palsy who is unable to communicate verbally but possesses an extraordinary mind. It's a tale of resilience and the power of determination.
5. Fish in a Tree by Lynda Mullaly Hunt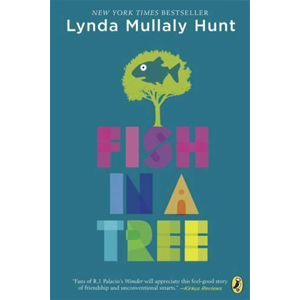 The protagonist, Ally, struggles with dyslexia and feels like she doesn't fit in at school. The book explores her journey to self-discovery and the importance of understanding and support.
6. Mockingbird by Kathryn Erskine
The book follows Caitlin, a young girl with Asperger's syndrome, as she tries to make sense of her brother's death and the world around her. It's a touching exploration of grief and understanding.
7. So B. It by Sarah Weeks
Heidi, a young girl with an intellectually disabled mother, embarks on a journey to uncover her past. The story explores themes of family, identity, and resilience.
8. Rules by Cynthia Lord
This novel follows Catherine, a girl who has a brother with autism, as she navigates the complexities of friendship and family. It offers insights into sibling relationships and the challenges faced by individuals with autism.
9. Marcelo in the Real World by Francisco X. Stork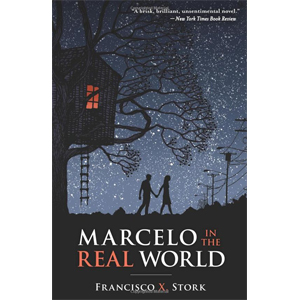 Marcelo, a teenager with autism, takes a summer job at his father's law firm and faces a series of challenges that force him to confront the "real world." It's a story of personal growth and self-discovery.
10. Anything But Typical by Nora Raleigh Baskin
The book tells the story of Jason, a teenage boy with autism, who finds solace in online writing. It explores his experiences and struggles with social interactions and communication.
Visit our Reading Essentials section to discover the best bookshelves, reading chairs, book lights for reading at night, and more!
Receive top book recommendations directly in your inbox.