Momentous, outrageous, and completely unforgettable, you will want to attend these top 10 best weddings in fiction.
"Goodbye, Columbus is the story of Neil Klugman and pretty, spirited Brenda Patimkin, he of poor Newark, she of suburban Short Hills, who meet one summer break and dive into an affair that is as much about social class and suspicion as it is about love."
"In Manhattan, just after the century's turn, three thirty-year-old friends, Danielle, Marina and Julius, are seeking their fortunes. But the arrival of Marina's young cousin Bootie – fresh from the provinces and keen, too, to make his mark – forces them to confront their own desires and expectations."
"The smart, some might say smartass, Eddie Loperena explains as honestly as a Harvard lawyer can the appearance of his having committed a crime in this picaresque memoir of his Newyorican life in 'the country I was offered.'"
"Charles Dickens' thirteenth novel and his penultimate completed novel; a bildungsroman which depicts the personal growth and personal development of an orphan nicknamed Pip."
"The Van Meters have gathered at their family retreat on the New England island of Waskeke to celebrate the marriage of daughter Daphne to an impeccably appropriate young man. The weekend is full of lobster and champagne, salt air and practiced bonhomie, but long-buried discontent and simmering lust seep through the cracks in the revelry."
"The Graduate takes a hard look at contemporary society and social mores, and while it does so with panache and humor, the underlying message is not lost on the reader. It is a scathing look at how vacuous and materialistic middle-class American life had become in the mid-20th century."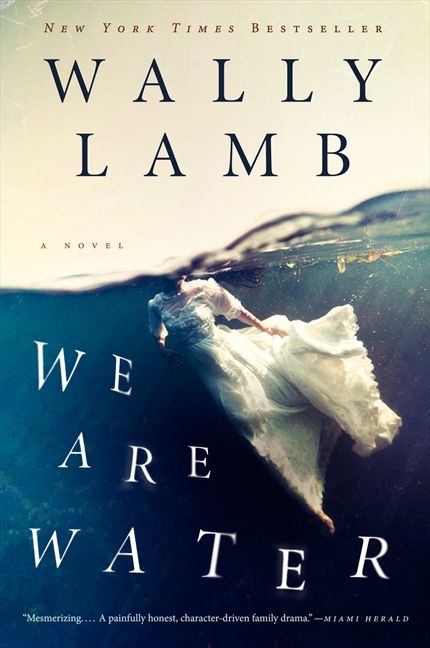 "As Annie Oh's wedding day approaches, she finds herself at the mercy of hopes and fears about the momentous change ahead. She has just emerged from a twenty-five year marriage to Orion Oh, which produced three children, but is about to marry a woman named Viveca, a successful art dealer, who specializes in outsider art."
"Generally considered as one of Shakespeare's best comedies, 'Much Ado About Nothing' is believed to have been written near the middle of the bard's career, sometime during 1598 or 1599. It is the story of Leonato, an Italian nobleman, his daughter, Hero, and his niece, Beatrice. Following the conclusion of a war Leonato welcomes into his house Don Pedro, his good friend; fellow soldiers of Don Pedro, Claudio and Benedick; as well as Don Pedro's illegitimate brother, Don John. Quickly amorous relations develop between Claudio and Hero and later between Benedick and Beatrice. As wedding plans are being made for Claudio and Hero, Don John tricks Claudio into believing that Hero has been unfaithful. The wedding bliss is briefly interrupted until the truth is finally discovered and the play ends in a joyful double wedding."
9. Jane Eyre by Charlotte Brontë
"The novel contains elements of social criticism, with a strong sense of morality at its core, but is nonetheless a novel many consider ahead of its time given the individualistic character of Jane and the novel's exploration of classism, sexuality, religion, and proto-feminism."
"When Betsy's boat docks in New York, Joe is waiting there . . . with a ring! But she's going to learn that marriage isn't all candlelight, roses, and kisses. There's also cooking, ironing, cleaning, and budgeting—and will she be able to find time to forge a writing career?"
Receive top book recommendations directly in your inbox.
Related: 20 Ideas For A Literary-Inspired Wedding