The best new books to read in May 2023 feature new books by bestselling authors including contemporary fiction, dystopian fiction, Greek mythological retellings, love stories, and psychological suspense novels. Celebrate spring and look forward to summer with these 10 new highly anticipated May books. Available to purchase now or preorder, these are the most anticipated books of May 2023.
The Best New Books To Read In May 2023
1. The Half Moon by Mary Beth Keane
Release Date: May 2
From the bestselling author of Ask Again, Yes, a masterful novel about a couple in a small town who must navigate the complexities of marriage, family, and longing.
2. Chain Gang All Stars by Nana Kwame Adjei-Brenyah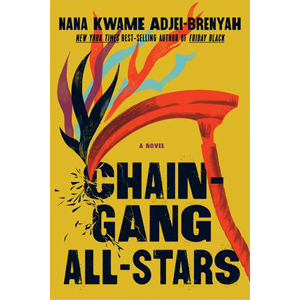 Release Date: May 2
Two top women gladiators fight for their freedom within a depraved private prison system not so far-removed from America's own in this explosive, hotly-anticipated debut novel from the New York Times bestselling author of Friday Black.
3. Clytemnestra by Costanza Casati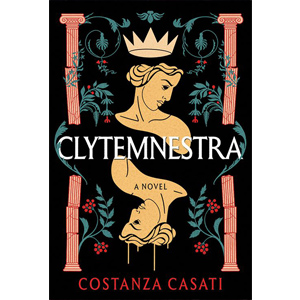 Release Date: May 2
For fans of Madeline Miller, a stunning debut following Clytemnestra, the most notorious villainess of the ancient world and the events that forged her into the legendary queen.
4. Meet Me At the Lake by Carley Fortune
Release Date: May 2
A random connection sends two strangers on a daylong adventure where they make a promise one keeps and the other breaks, with life-changing effects, in this breathtaking new novel from the New York Times bestselling author of Every Summer After.
5. The Collected Regrets of Clover by Mikki Brammer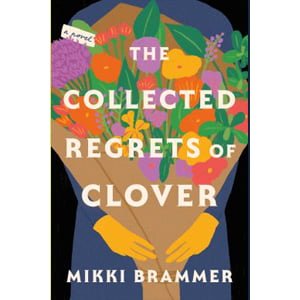 Release Date: May 9
Mikki Brammer's The Collected Regrets of Clover is a big-hearted and life-affirming debut about a death doula who, in caring for others at the end of their life, has forgotten how to live her own, for readers of The Midnight Library.
6. Atalanta by Jennifer Saint
Release Date: May 9
From the beloved, bestselling author of Elektra and Ariadne, a reimagining of the myth of Atalanta, a fierce huntress raised by bears and the only woman in the world's most famous band of heroes, the Argonauts.
7. Yellowface by R. F. Kuang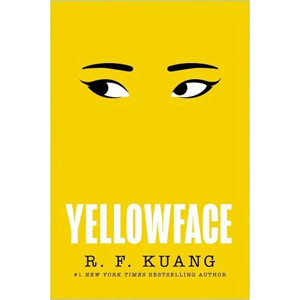 Release Date: May 16
White lies. Dark humor. Deadly consequences… Bestselling sensation Juniper Song is not who she says she is, she didn't write the book she claims she wrote, and she is most certainly not Asian American—in this chilling and hilariously cutting novel from the #1 New York Times bestselling author R. F. Kuang.
8. The True Love Experiment by Christina Lauren
Release Date: May 16
Sparks fly when a romance novelist and a documentary filmmaker join forces to craft the perfect Hollywood love story and take both of their careers to the next level—but only if they can keep the chemistry between them from taking the whole thing off script—from the New York Times bestselling authors of The Soulmate Equation and The Unhoneymooners.
9. The Senator's Wife by Liv Constantine
Release Date: May 23
A D.C. philanthropist suspects that her seemingly perfect employee is secretly plotting to steal her husband, her reputation—even her life—in this seductive novel of psychological suspense from the internationally bestselling author of The Last Mrs. Parrish.
10. The Late Americans by Brandon Taylor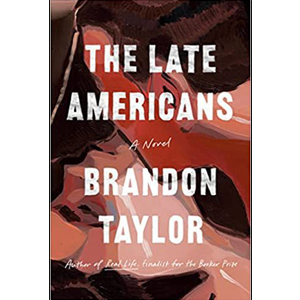 Release Date: May 23
The Booker Prize finalist and widely acclaimed author of Real Life and Filthy Animals returns with a deeply involving new novel of young men and women at a crossroads.
Visit our Reading Essentials section to discover the best bookshelves, reading chairs, book lights for reading at night, and more!
Receive top book recommendations directly in your inbox.
Spring is here! Check out 10 of the best literary quotes about spring. Do you agree that springtime reading is the best time to read books? If yes, then you will appreciate these top 10 quotes about books and gardens.
Try Audible Premium Plus and Get Up to Two Free Audiobooks