The best new books to read in March 2023 feature new books by bestselling authors including Greek mythology retellings, literary and commercial fiction, mystery and suspense novels, historical fiction, and more. Say goodbye to winter and hop into your spring reading list with these 10 new highly anticipated March books. Available to purchase now or preorder, these are the most anticipated books of March 2023.
The Best New Books to Read In March 2023
1. Lies We Sing to the Sea by Sarah Underwood
Release Date: March 7
A legendary YA debut.This dazzling sapphic fantasy inspired by Greek mythology will captivate fans of Circe and The Song of Achilles.
2. Pineapple Street: A Novel by Jenny Jackson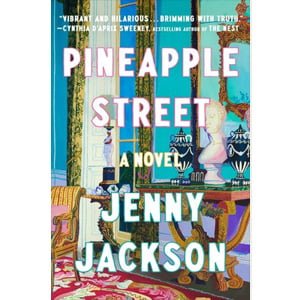 Release Date: March 7
A deliciously funny, sharply observed debut of family, love, and class, this zeitgeisty novel follows three women in one wealthy Brooklyn clan.
3. The Golden Spoon: A Novel by Jessa Maxwell
Release Date: March 7
Only Murders in the Building meets The Maid in this darkly beguiling locked-room mystery where someone turns up dead on the set of TV's hottest baking competition—perfect for fans of Nita Prose, Richard Osman, and Anthony Horowitz.
4. What Happened to Ruthy Ramirez by Claire Jimenez
Release Date: March 7
A powerful debut novel that's "hilarious, heartbreaking, and ass-kicking" (Jamie Ford), of a Puerto Rican family in Staten Island who discovers their long‑missing sister is potentially alive and cast on a reality TV show, and they set out to bring her home.
5. The London Séance Society: A Novel by Sarah Penner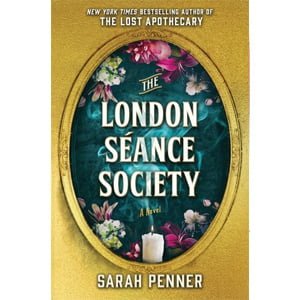 Release Date: March 7
From the author of the sensational bestseller The Lost Apothecary comes a spellbinding tale about two daring women who hunt for truth and justice in the perilous art of conjuring the dead.
6. What Have We Done by Alex Finlay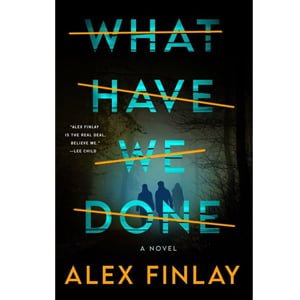 Release Date: March 7
In this "top-notch mystery thriller" (Publishers Weekly, starred review) from Alex Finlay, What Have We Done is a tale about the lives we leave behind and the secrets we carry with us forever.
7. Hello Beautiful: A Novel by Ann Napolitano
Release Date: March 14
From the New York Times bestselling author of Dear Edward comes a poignant and engrossing family story that asks: Can love make a broken person whole?
8. A House With Good Bones by by T. Kingfisher
Release Date: March 28
A haunting Southern Gothic from an award-winning master of suspense, A House With Good Bones explores the dark, twisted roots lurking just beneath the veneer of a perfect home and family.
9. Community Board: A Novel by Tara Conklin
Release Date: March 28
The New York Times bestselling author of The Last Romantics deliversa wise, timely, big-hearted novel of unplanned isolation and newly forged community.
10. Hang the Moon: A Novel by Jeannette Walls
Release Date: March 28
From Jeannette Walls, the #1 New York Times bestselling author of The Glass Castle, comes a riveting new novel about an indomitable young woman in Virginia during Prohibition.
More Books You Should Read In March: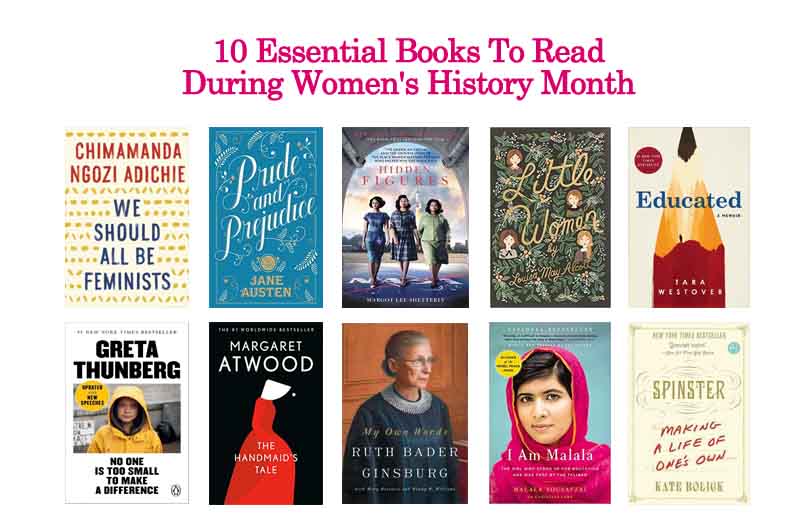 Related:
Gifts That Celebrate Women Writers During Women's History Month
Try Audible Premium Plus and Get Up to Two Free Audiobooks