The best new books to read in June 2023 feature new books by bestselling authors including literary fiction, historical fiction, thrillers, and summer romances. Burst into summer with these 10 new highly anticipated June books. Available to purchase now or preorder, these are the most anticipated books of June 2023.
The Best New Books To Read In June 2023
1. The Wind Knows My Name by Isabel Allende
Release Date: June 6
This powerful and moving novel from the New York Times bestselling author of A Long Petal of the Sea and Violeta weaves together past and present, tracing the ripple effects of war and immigration on one child in Europe in 1938 and another in the United States in 2019.
2. Lady Tan's Circle of Women by Lisa See
Release Date: June 6
The latest historical novel from New York Times bestselling author Lisa See, inspired by the true story of a woman physician from 15th-century China—perfect for fans of See's classic Snowflower and the Secret Fan and The Island of Sea Women.
3. The Paris Daughter by Kristin Harmel
Release Date: June 6
From the bestselling author of the "heart-stopping tale of survival and heroism" (People) The Book of Lost Names comes a gripping historical novel about two mothers who must make unthinkable choices in the face of the Nazi occupation.
4. Same Time Next Summer by Annabel Monaghan
Release Date: June 6
"BURSTING WITH THE MAGIC OF FIRST LOVE, IT'S EVERYTHING I WANT IN A SUMMER ROMANCE." –Carley Fortune, #1 New York Times bestselling author of Every Summer After.
5. The Bookshop by the Bay by Pamela M. Kelley
Release Date: June 6
"Anyone who's ever wanted to turn the page on their old life or felt the whispered promise of a new dream, and a fresh start will fall in love with Pamela Kelley's charming new novel."―New York Times bestselling author Mary Kay Andrews
6. The Whispers by Ashley Audrain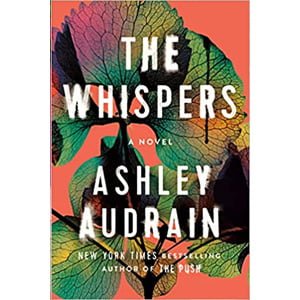 Release Date: June 6
From the author of The Push, a pageturner about four suburban families whose lives are changed when the unthinkable happens–and what is lost when good people make unconscionable choices
7. Sally Brady's Italian Adventure by Christina Lynch
Release Date: June 13
"Richly evocative of the charms and contradictions of Italy. Brava!"–Chris Pavone, New York Times bestselling author
8. Zero Days by Ruth Ware
Release Date: June 20
The New York Times bestselling "new Agatha Christie" (Air Mail) Ruth Ware returns with this adrenaline-fueled thriller that combines Mr. and Mrs. Smith with The Fugitive about a woman in a race against time to clear her name and find her husband's murderer.
9. Hotel Laguna by Nicola Harrison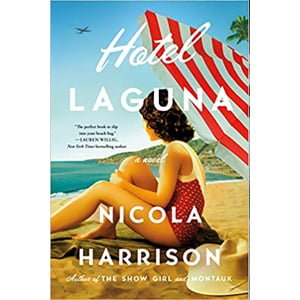 Release Date: June 20
In 1942, Hazel Francis left Wichita, Kansas for California, determined to do her part for the war effort. At Douglas Aircraft, she became one of many "Rosie the Riveters," helping construct bombers for the U. S. military. But now the war is over, men have returned to their factory jobs, and women like Hazel have been dismissed, expected to return home to become wives and mothers.
10. Banyan Moon by Thao Thai
Release Date: June 27
A sweeping, evocative debut novel following three generations of Vietnamese American women reeling from the death of their matriarch, revealing the family's inherited burdens, buried secrets, and unlikely love stories.
Visit our Reading Essentials section to discover the best bookshelves, reading chairs, book lights for reading at night, and more!
Receive top book recommendations directly in your inbox.