The best 2023 reading journals include physical and digital reading journals, reading logs, and reading trackers for book lovers to keep track, log, and organize their 2023 reads and TBR list. All the reading journals, reading logs, and reading trackers include tons of features including beautiful illustrations and colored pages, literary quotes, categories and lists to keep track of books, and of course plenty of space for readers to write their thoughts about the books that they're reading or have read, plus so much more. The perfect holiday present for the book lover on your holiday shopping list, start 2023 with a literary bang with these best 2023 reading journals.
The Best 2023 Reading Journals
1.
There is room for 105 book reviews plus lists for books to read, books finished, favorite books, did not finish, books lent out / borrowed. Starting at $29.95.
2.
Includes room for 23 books per month with spaces to record: title, author, rating, date started, date finished, # book read in the month, # book read in the year (for you to keep a running total as you read), source, genre, format, # pages, and owned vs borrowed plus many more features to track and record your 2023 TBR list. Starting at $29.99.
3.
This stylish journal created exclusively for book lovers includes custom reading lists, charming literary quotes, and plenty of room to record what you've read and what you'd love to read. Starting at $14.39.
4.
Weekly and monthly planners available. Starting at $30.00.
5.
Contains 138 full color dotted pages with a design and literary quote for each month. Each month also includes sections for favorite quotes, TBR, haul, some trackers, monthly planner, wrap up, and book reviews. A special section allows you to write new release books every month and your goals and wishlist, book bingo challenge that you can win next year, yearly wrap up and stat, and pages of empty books that you can color. Starting at $23.34.
6.
The first page is an index (that looks like a bookshelf), then a spread to keep track of your reading wish list. There are 60 pages for book reviews. Starting at $16.99.
7.
This Digital Reading Journal is for iPads/Android Tablets in PDF annotation apps (GoodNotes, Notability, Xodo, Noteshelf, etc.) and includes tracking from 240 to 1,200 individual books and up to 240 book series! Also available in a vertical version. Starting at $7.56.
Bonus:
For book lovers who love monthly book challenges. Complete the monthly challenges and use the stickers in your your reading journal! Starting at $4.45.
Receive top book recommendations directly in your inbox.
Visit our Reading Essentials section to discover the best bookshelves, reading chairs, book lights for reading at night, and more!
Holiday gifts for book lovers 2022 shopping guide:
Holiday gift guides 2022: The ultimate gift guide for book lovers on your list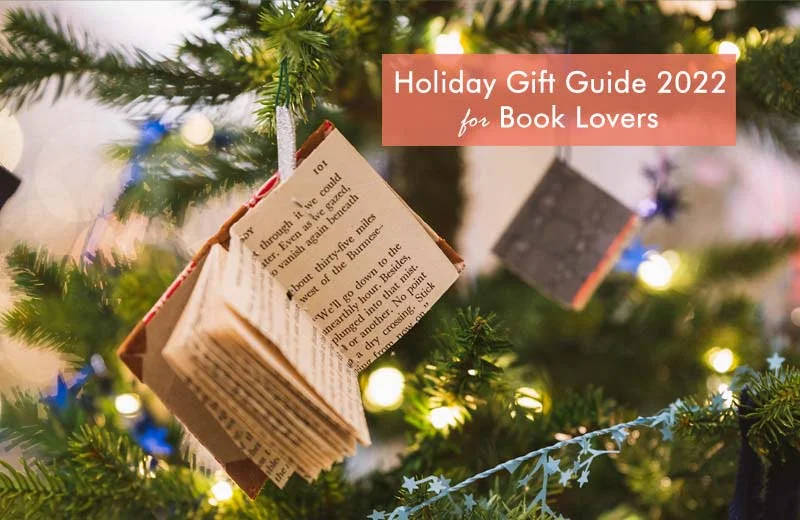 Try Audible Premium Plus and Get Up to Two Free Audiobooks