There are French, German and Latin references galore in this book, taking you back to an era of war and discord in these countries. The story, at first, was extremely slow to start, info dumping and lots of background on characters keeping the pace halted. The writing style is descriptive and reads leisurely. While I can appreciate this writing style and the literature, it makes for an unhurried read. You will need to take your time with it to soak it all in.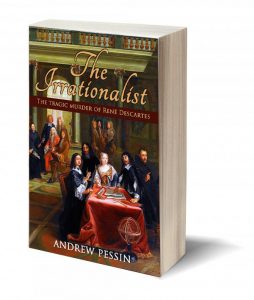 There is a lot of timeline and character jumps to keep track of, yet another reason to make sure you keep up. You can easily miss small clues if you don't.
The 30-year war, political and religious standpoints, mathematical references and secret societies make up a large portion on the overall plot. If you do not like this sort of book, it might bore you, but I found it fascinating to read about.
Baillet's investigation contains so many contradictions that, while reading, I kept thinking I'd figured some parts out, then something happened and I was confused all over again. This is what kept me reading and I honestly enjoyed this aspect of the plot so much. You realize there's a bigger plot right in front of your nose but just cannot put your finger on what exactly this might be.
Also, insane plot twist!