How far will Sam and his friends go to discover what secrets lay at the bottom of the lake? Below is an exclusive excerpt from the novel Rolling in the Deep by Arthur Kevin Rein.
Prologue
When I was seventeen years old, on one summer's night, I destroyed a quarter million dollar's-worth of field corn and triple that amount in farm equipment. Good work for any self-respecting criminal, but that's not what I was. And usually, when I look back on the summer of 2013, the first for our family at Noquebay Resort in Walnut Creek, Wisconsin, population 969, the million dollars isn't what comes to mind. Had I been writing this from a jail cell, perhaps I'd think otherwise. No, what remains in my memory as clear as the day it happened is a midnight rap on my bedroom window, a baseball cap, and a girl called Sticks. Add to that a season crammed with hits, runs, and errors, had the summer been a baseball game, the scorecard would have been a freakish mess. But I'm way ahead of myself.
Back to the million for a moment. How so, avoiding jail? The Sheriff 's Department treated the case as if it were petty theft, which was more than fine with me. I was never even interviewed. They had their reasons, most not peculiar to the public good. And now that the statute of limitations has expired, I can speak freely of that extraordinary time without fear of legal recrimination. My parents were surprised by what my friends and I had wrought, but not shocked. The malfeasance was directed at a family bent on driving us to certain and utter ruin, so that defused the nuclear response I would have expected from them had the facts been otherwise. Prior to that I had not shown signs of juvenile delinquency. Quite the opposite. One of a family of four boys and a girl, I was in most ways a typical second born, bouncing off James, my older brother by more than two years, playing tagalong to his Superman, and at the same time doing my best to be his opposite. "James will be mayor of Burlington one day." I heard that one all the time. No one ever hung that on me.
Which is not to say I didn't have friends. I did, quite a wide circle of them in fact, all of whom I left behind the month before I was to start my junior year in high school. We made the move to the resort because of James, there was never any argument about that, and he didn't even make the trip. I resented him for that; a fact I tried my damnest to forget. But trying to forget is like trying to keep your eyes open during a sneeze. It can't be done.
If I wasn't in open rebellion after we moved to Red Wolf Lake, then there was a smoldering defiance which managed to undermine whatever feeble attempts I made to make friends at Red Wolf High School. Besides, let's face it, teenagers are, nothing if not tribal, and by the eleventh year of school, groups have formed, best-friends-forever made. There's not an app or Facebook keystroke that helps with "pick a clique" to help the new-at-school crowd. Then, I got lucky. Somehow, I stumbled into Max Cherhasky, a charmingly over-confident only child who came from money. I was from a large, middle-class family until the resort leveraged us to our eyeballs. A week later I met Diane Warren; a year older than either of us, she came from a single-parent family whose finances seemed always to be poised on the edge of a knife.
With them in my corner I managed most of my junior year well enough. May came. Spring, finally. Conventional wisdom was that summer started at the end of the month, on Memorial Day. But my seventeenth summer started earlier by three weeks. Max and I were doing a little fishing, a very unusual type of fishing…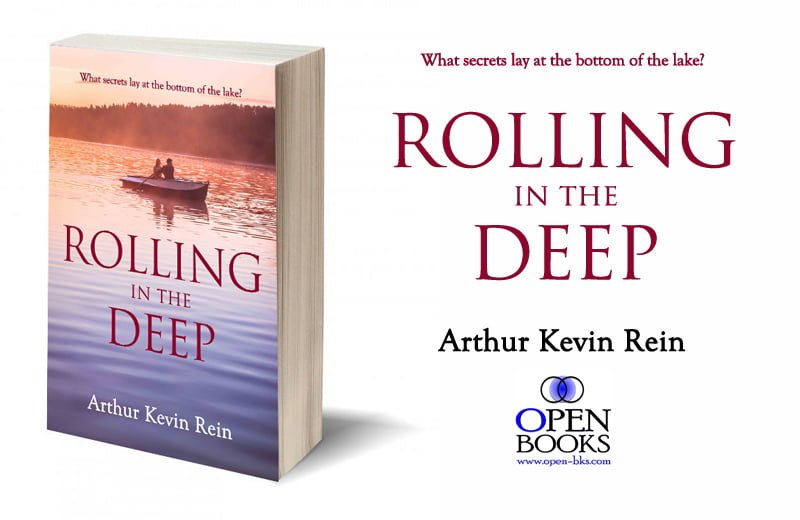 Related: Interview With Arthur Kevin Rein, Author Of Rolling In The Deep