Mysteries, comedy, and atmospheric Irish golf abound in Everyone Here Is From Somewhere Else, a stand-alone novel that also continues the stories of Phillip and Spencer Elliot first explored in the novel Mr. Wizard. Below is an exclusive excerpt from the novel.
Prologue
Howard Carter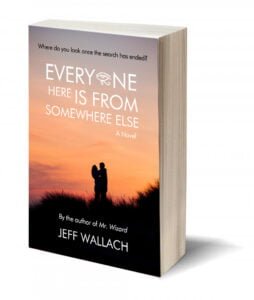 Phillip and Spencer Elliot were visiting their mother at Willow Gardens for what would prove to be their last time all together. Jenny kept opening the refrigerator. She was looking for her pearls, she said. Her hair was crazy.
"Did you look in the tuna salad? Or maybe suspended in the Jell-O?" Spencer, the younger brother, asked. He was only half joking; it was the kind of thing their mom might have done to some specific purpose when they were growing up—she once surprised Spencer by hiding the key to his first car, a gift from her, in a pile of mashed potatoes.
Jenny tottered into the living room and sat in the recliner opposite her sons. Phillip straightened a few books on a low shelf. Some were upside down, others arranged with the pages, not the spines, facing outward.
"I want you boys to promise me something," Jenny said. She combed her hair with her fingers, looking at them with one eyebrow raised. They knew that expression could belie honest confusion or intentional befuckery. One moment Jenny might share a story about her girlhood in Brooklyn in great detail—a story about perseverance or honoring your parents or that people in general were liars and shitheels. The next she might whisper that Mrs. Globerman next door was a Ukrainian spy.
"You need to move away," Jenny announced. "Both of you. Live in a different place. Even if it's the same place because you can't stand to be separated. Go soon. While you're still young. It'll become part of your legacy."
The brothers smiled at each other. Ruefully. They were no longer young. They were in their fifties, currently unmarried.
"Are you sending us on a quest?" Spencer asked. "Like the old scavenger hunts?"
"Any place in particular?" Phillip asked.
"It doesn't matter where," Jenny said. "Things will be revealed to you. Wonderful things."
They considered her words. Their mother was a master of secret keeping, of misdirection. When they were children, her quests and guessing games could lead almost anywhere—but always somewhere unexpected. Or even profound. That was her legacy.
"You'll see what I mean when you get there," Jenny said with some finality. "It's what happened to me when I lived in ancient Egypt."
The boys nodded at each other in the sign language that defined brotherhood, particularly theirs.
"Oh, and have some kids for fuck's sake," their mother added.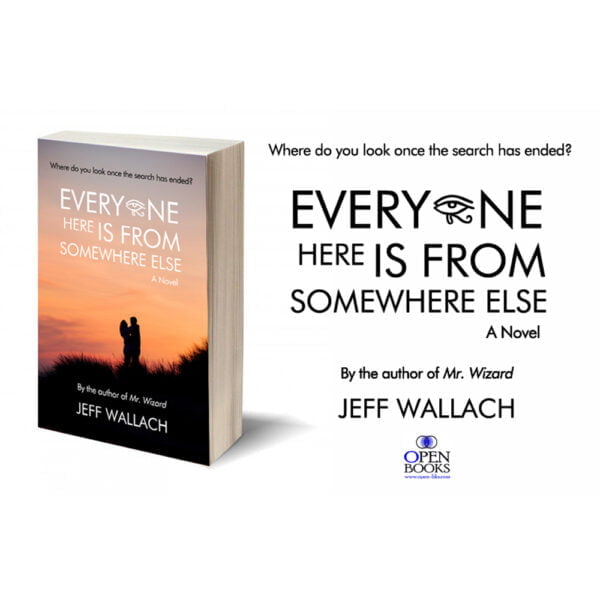 Related: Read an interview with Jeff Wallach