The sixteen historical and contemporary stories in Pretty Chrysanthemum and Other Stories remind readers how family is at the core of human experience and how relationships, especially those between parent and child, rely on the power of love to overcome challenges. The author Nancy Lane talks to Book Glow about her short story collection.
Describe the book in one sentence.
In my short story collection, characters team up with supporters and foils in personal journeys and unique situations to engage readers who may try to guess at an ending but find themselves eager to know exactly how it will unfold.
What led you to write it?
I started writing essays but quickly discovered the joy in writing a short story. One story led to another and another. I loved the challenge of making each story unique—new characters, situations, plots, themes, and messages. I discovered I had started a collection and found myself driven to keep going.
How long did it take to write?
Several years—I had a learning curve to conquer. As I learned more about the craft, I had to go back and fix my earlier stories. I left my first three stories out of my collection even though they had been published in online magazines. I decided to chalk them up to experience. I rewrote one of the stories in my collection three times before I felt satisfied with the quality.
Do you prefer writing in one genre over another?
Yes, I prefer writing mainstream. I admire writers of other genres, whether it's mystery, sci-fi, fantasy, middle grade, or another genre or nonfiction. Wonderful writers across the spectrum create amazing books. But I know my lane and what I can do with the freedom to write mainstream.
What book most influenced your life?
My mother gave me a copy of Power Through Constructive Thinking by Emmet Fox, as a birthday gift in 1986. The book certainly contains inspiring messages for one's life. As a writer, however, I got even more from it by studying the way in which Dr. Fox analyzed meaningful passages, showing me the merit of concision and the weight of individual words. I applied what I learned to business writing in my career and to the creative writing I began to pursue more recently.
Where do you write?
I always write at my desk at home. Only there can I slip into the zone where words hurry to the page and the characters themselves whisper to me what they want to say.
Is there any one thing that especially frustrates you about the writing process?
No, two things frustrate me equally. First, I hate to finish a story because then I must try to come up with the next story—not an easy task. Second, after I come up with the next story, I write page one handily but then stare at a blank page two, the hardest page in a story to write. Yes, if it weren't for the reluctant nature of the next story idea and the stubbornness of page two, writing would prove so much easier.
Any advice for novice writers?
Participate in a writing critique group. You will learn from what others suggest about your writing, but also from what they suggest about the writings of others in the group. Listen carefully to all. Those suggestions will persist in your head and help as you continue writing and editing.
What's next?
Writing buddies suggest I write a novel. We'll see about that. In the meantime, I've started a second story collection. I'm writing about houses, homes, and homelessness.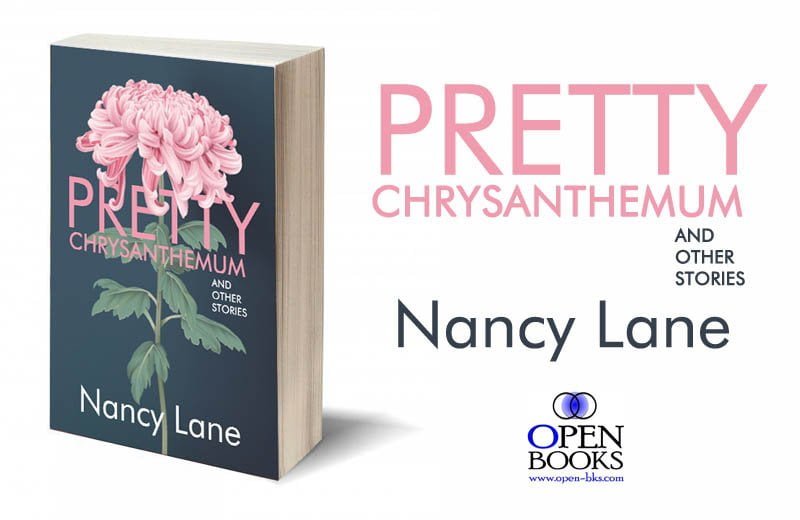 Related: Read An Excerpt From Pretty Chrysanthemum And Other Stories By Nancy Lane