Two brothers. One mother. One big question. Mr. Wizard features a DNA mystery, strong women, Irish golf, Jewish guilt, and the world's driest Alzheimer's joke. The author Jeff Wallach talks to Book Glow about his debut novel.
Describe the book in one sentence.
Mr. Wizard is a rollicking genetic treasure hunt in which two middle-aged brothers search for their true father by following clues that may or may not have been left by their mother.
What led you to write it?
When I was in my early fifties my own mother inadvertently referred to our Scottish ancestry—something we'd never heard mention of before. I took a DNA test and sure enough, Scottish ancestry. This interchange gave me an idea that expanded a bit like a supernova. But an Irish supernova.
How long did it take to write?
The initial draft took only about six months of pure pleasure. The subsequent 13 drafts took another two years of grinding.
Do you prefer writing in one genre over another?
As both a journalist and a novelist I like each form for different reasons. Journalism is easier because you don't have to make up any of the facts or quotes. Fiction is more fun because you get to make up the facts and the quotes.
What book most influenced your life?
I've read John Irving's The World According to Garp many times at different stages of my life. It is as close to perfect as any novel I've encountered—long and messy and intricate and emotional—and depicts the internal experience of what it's like to be a writer in thoughtful, accurate, and hilarious ways.
Where do you write?
Always at my desk. But I often edit in a reclining position.
Is there any one thing that especially frustrates you about the writing process?
Writing itself is mostly a hard-won pleasure but occasionally it's a magical ride on a rainbow unicorn. The business of writing is nearly always a toothache nightmare.
Any advice for novice writers?
At the same time that you're developing your craft learn everything you can about the business of publishing, which is another kind of skill entirely. And consider other genres than the one you most want to work in—making a living as even another kind of writer is better than most of the alternatives. Cultivate relationships with editors, readers, marketers, and others who may prove helpful to you. Never pass up an opportunity to help someone else in their writing career and always be honest but also relentlessly kind. And don't be a writer who thinks about writing all the time—actually sit down and write as often as you can stand it.
What's next?
Learning all the new, modern ways to promote Mr. Wizard, pursuing all connections and methods possible now and in the future, reaching out to friends and strangers alike who can be helpful, contacting reviewers, booksellers, and readers, and hoping for a lightning strike. After that, a new novel entitled: In a Workmanlike Manner.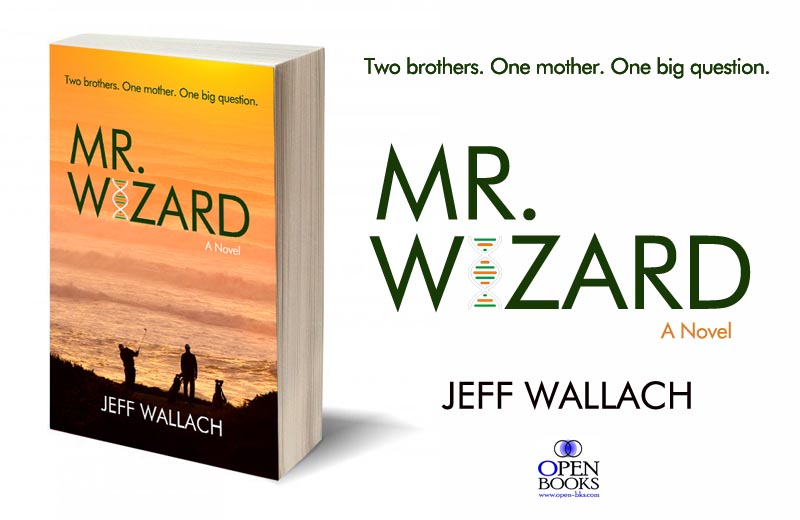 Related: Read An Excerpt From Mr. Wizard by Jeff Wallach