All over the country, from Idaho to Michigan to South Carolina and beyond, books are being banned and challenged in public libraries and schools by parents, school board officials, lawmakers, and civilians, including armed ones, "at a pace not seen in decades," the New York Times reported in January 2022.
In fact, Pen America found a total of 26 states have bans in place with more than 1,500 book bans instituted in US school districts. Sexuality, gender identity, and race make up the majority of reasons for attempted bans and challenges.
Additionally, a handful of states have passed laws that mandate parental involvement in reviewing books, making it easier for adults to broadly ban or challenge books, according to everylibrary.org.
At the same time, other states including Oklahoma are enacting laws that restrict what educators can say to students about race and gender, which in turn limits what books they can add to their classroom reading lists. In Florida, for example, where critical race theory is banned from being taught in schools, the Florida Department of Education, oddly enough, banned more than 50 math textbooks ahead of the 2022-2023 school year. Other books have been targeted for promoting CRT including All American Boys by Jason Reynolds and Brendan Kiely and The New Jim Crow: Mass Incarceration in the Age of Colorblindness by Michelle Alexander.
As we prepare to celebrate Banned Books Week 2022 from September 18-24, below are five examples documenting how much book banning is out of control in the USA in 2022.
Book Banning Is Out Of Control In The USA In 2022
1.
South Carolina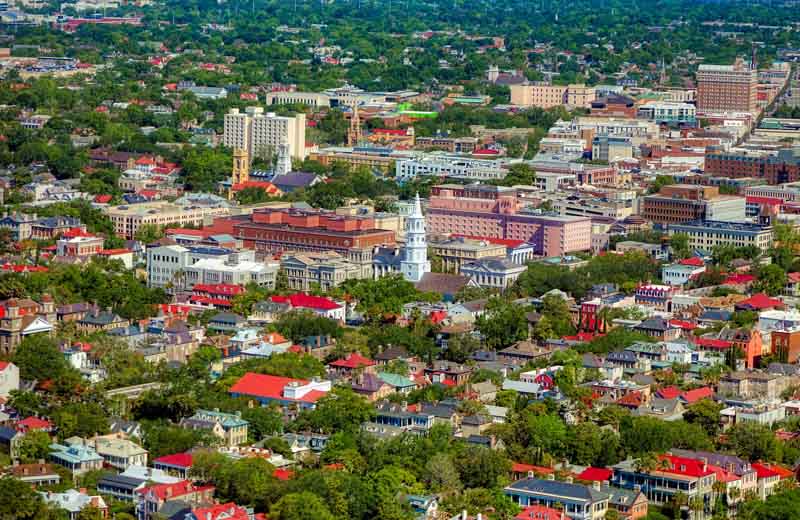 In South Carolina, Gov. Henry McMaster sent a letter to his state's department of education that said he wanted to investigate and possibly ban certain books from public schools including Gender Queer, winner of the ALA Alex Award and Stonewall Book Award-Israel Fishman Non-Fiction Honor Award, for being "sexually explicit" and "pornographic."
Also in South Carolina, public library leaders in April had to fight a Statehouse proposal budget clause added to the Senate's $12.6 billion spending plan that read, "Prior to receiving any of these funds, county libraries must certify to the State Library that their county libraries do not offer any books or materials that appeal to the prurient interest of children under the age of 13 in children's book sections of libraries and are only made available with explicit parental consent."
State Senator Josh Kimbrell is threatening to defund libraries if certain books are not removed from the shelves.
2.
Texas
In Texas, Gov. Greg Abbott sent a letter to the state's school board association saying school libraries should prevent "pornography" and "other obscene content in Texas public schools." He cited two LGBTQ+ memoirs, Gender Queer and In the Dream House.
In March 2022, librarian Suzette Baker at the Kingsland Branch Library in Llano County, Texas, was fired for refusing to remove books including Gender Queer from the library's shelves. "I told my boss that was censorship," Baker told KXAN News.
Also in Texas, state Rep. Matt Krause sent a letter to school superintendents to confirm whether any books on a list of 850 titles were in their libraries and classrooms. He said these books, "might make students feel discomfort, guilt, anguish, or any other form of psychological distress because of their race or sex."
Cinderella is Dead author Kalynn Bayron, who found her book on the list, told Newsweek, "I read through the list of 800+ books that Krause was targeting and realized that this wasn't specifically about critical race theory, but about racism, homophobia, and misogyny. Stories began to trickle in of my work being removed from libraries across Texas and in some other states as well,"
3.
Virginia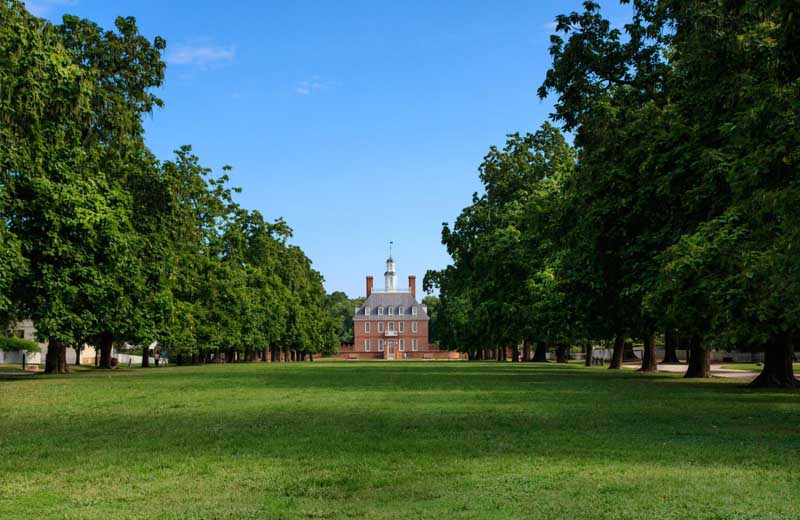 In Virgina, Gov. Glenn Youngkin campaigned to ban books from public high schools. In one TV ad, he featured Laura Murphy, who petitioned for Beloved by Toni Morrison, which won the Pulitzer Prize for Fiction in 1988 and was a finalist for the National Book Award, to be removed from schools, after she said her son suffered nightmares because of its content.
What's it like to have Terry McAuliffe block you from having a say in your child's education?

This mom knows – she lived through it. Watch her powerful story. #VAgov pic.twitter.com/u8EjmMQX0n

— Glenn Youngkin (@GlennYoungkin) October 25, 2021
Also in Virginia, two school board members Rabih Abuismail and Kirk Twigg not only helped to ban certain books from schools, they petitioned the books should be burned. "I think we should throw those books in a fire," Abuismail said. "I guess we live in a world now that our public schools would rather have kids read about gay pornography than Christ."
Bedford school libraries now notify parents on what their children have checked out of the library.
4.
Michigan
In Michigan, the Patmos Public Library may close its doors forever if a 10-year levy renewal does not pass in November 2022. This comes after library staff refused to remove books with LGTBQ+ content and residents voted to defund it. Jamestown Township resident Kristen Lancaster wrote on the Patmos Public Library's facebook page, "we are not interested in LGBTQ+ books being accessible to our kids."
5.
Idaho
In Bonners Ferry, Idaho, a group of armed civilians showed up at library board meetings to demand over 400 books be banned from the public library. In response, the library director, Kimber Glidden, resigned from her post, saying, "nothing in my background could have prepared me for the political atmosphere of extremism, militant Christian fundamentalism, intimidation tactics, and threatening behavior currently being employed in the community."
Of 26 states currently banning books, these are the states with the highest number of book bans:
Texas:
713 bans, 16 districts
Pennsylvania:
456 bans, 9 districts
Florida:
204 bans, 7 districts
Oklahoma:
43 bans, 2 districts
Kansas:
30 bans, 2 districts
Indiana:
18 bans, 3 districts
Tennessee:
16 bans, 4 districts
Virginia:
16 bans, 7 districts
Missouri:
15 bans, 6 districts
Georgia:
13 bans, 1 district
New York:
12 bans, 3 districts
Utah:
11 bans, 2 districts
Related: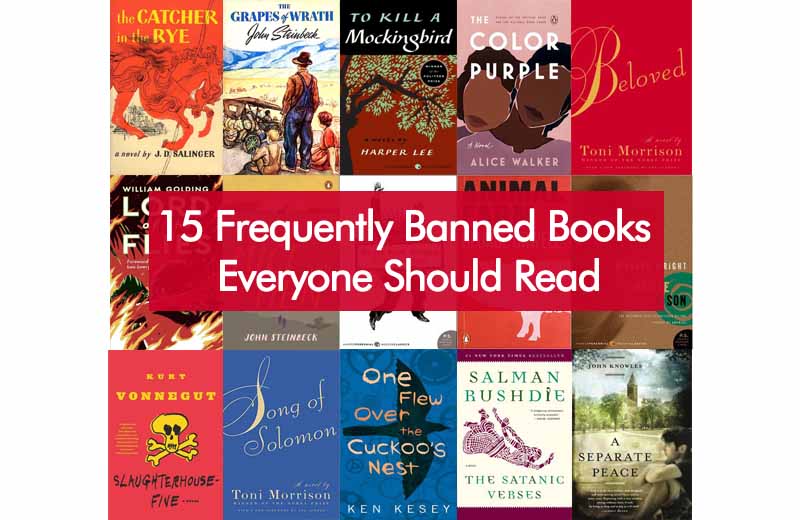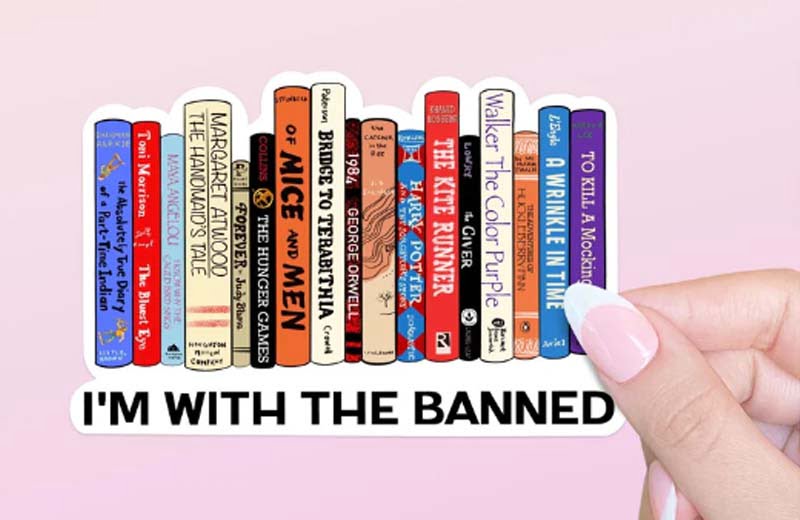 More: The Top Banned And Challenged Books Of The Last Two Decades, Top 10 Most Banned And Challenged Books Of 2021, 25 Commonly Banned Books In 2021 and 30 Quotes From Banned Books To Celebrate Banned Books Week
Visit our Reading Essentials section to discover the best bookshelves, reading chairs, book lights for reading at night, and more!
Receive top book recommendations directly in your inbox.
Try Audible Premium Plus and Get Up to Two Free Audiobooks