An American literary icon, Mark Twain, the author of The Adventures of Tom Sawyer and The Adventures of Huckleberry Finn, lived an extraordinary life with plenty of ups and downs. Here are 5 things you didn't know about Mark Twain.
1. He wasn't expected to live as a baby.
The sixth of seven children, Samuel Langhorne Clemens was born two months prematurely on November 30, 1835, in Florida, Missouri. He remained sickly until he was seven years old.
2. He lived in a custom-built, twenty-five-room mansion in Hartford, Connecticut.
From 1874 to 1891, Twain lived here with his family and wrote his most iconic books, The Adventures of Tom Sawyer and The Adventures of Huckleberry Finn. "To us," wrote Twain, "our house… had a heart, and a soul, and eyes to see us with…"
3. He went bankrupt.
Enormously successful at one time, he eventually went bankrupt after a number of bad investments. Eventually he climbed out of his financial hole after embarking on an around-the-world speaking tour.
4. He lived in Europe.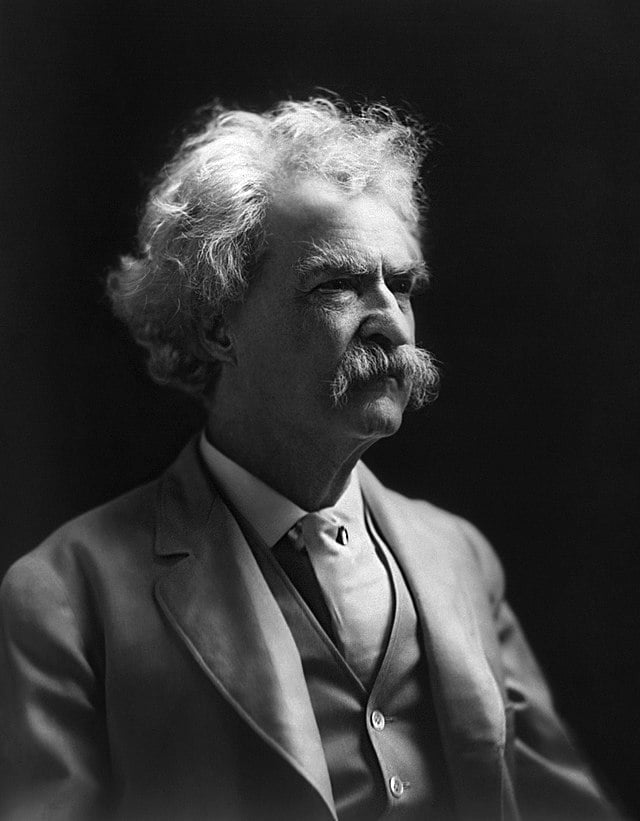 Following the bankruptcy and closing up his mansion, he and his family moved to Europe, where Twain believed it would be cheaper to live. (Related: 5 Facts About Mark Twain In Paris.)
5. His personal life was marred by tragedy.
Employed as a mud clerk, his nineteen-year-old brother Henry died on the riverboat Pennsylvania after a boiler explosion. It was a job which Twain, who was employed on the same boat, had found for him. Then, later in life, all but one of his four children died before their thirties.
Related: 20 Of The Best Mark Twain Quotes