These 5 new and upcoming science fiction fantasy books you should read in 2023 include titles by bestselling authors and feature mysterious libraries, banished dragons, young wizards, strange forests, and more. Spend some time in magical worlds with these 5 new and upcoming science fiction fantasy books you should read in 2023.
5 New Science Fiction Fantasy Books You Should Read In 2023
1. The Book That Wouldn't Burn by Mark Lawrence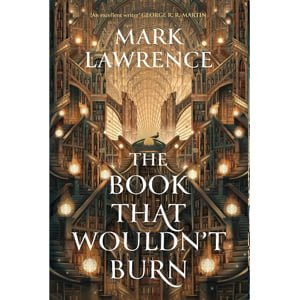 Two strangers find themselves connected by a vast and mysterious library containing many wonders and still more secrets, in this powerfully moving first book in a new series from the international bestselling author of Red Sister and Prince of Thorns.
2. Dragonfall by L. R. Lam
Long-banished dragons, revered as gods, return to the mortal realm in the first in this magical new epic fantasy trilogy from a bestselling author.
3. Legacy of Seven: Darkness Falls by P.J. Flie
After the harrowing trials she underwent in the series' first chapter to keep her magic from spiraling out of control, Ondreeal rests easy knowing she's finally managed to keep her powers in check. But as the young wizard becomes plagued with dreams of a nightmarish future that she can't remember upon waking, she begins to doubt whether her powers are really as controllable as she thought. A nagging urgency pulls her back to Bastion, a free city of light and a beacon of hope for all peoples, and home to Ondreeal's mentor Sir Francis.
4. And Put Away Childish Things by Adrian Tchaikovsky
Harry Bodie's been called into the delightful fantasy world of his grandmother's beloved children's books. It's not delightful here at all. All roads lead to Underhill, where it's always winter, and never nice.
5. In the Lives of Puppets by Tj Klune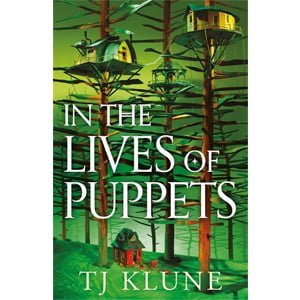 TJ Klune invites you deep into the heart of a peculiar forest and on the extraordinary journey of a family assembled from spare parts.
Visit our Reading Essentials section to discover the best bookshelves, reading chairs, book lights for reading at night, and more!
Receive top book recommendations directly in your inbox.