These delicious must-read novels should be added to all food lovers' reading lists.
"A classic work of magical realism, this bestselling novel by Chitra Banerjee Divakaruni tells the story of Tilo, a young woman from another time who has a gift for the mystical art of spices."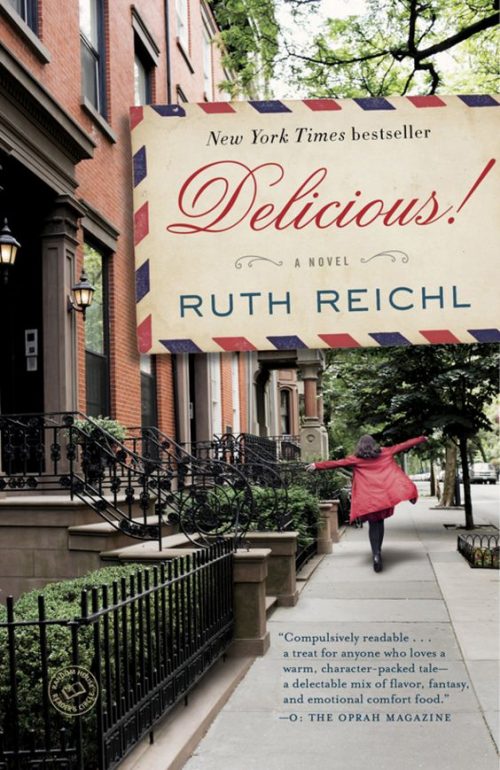 "Billie Breslin has traveled far from her home in California to take a job at Delicious!, New York's most iconic food magazine. Away from her family, particularly her older sister, Genie, Billie feels like a fish out of water—until she is welcomed by the magazine's colorful staff. She is also seduced by the vibrant downtown food scene, especially by Fontanari's, the famous Italian food shop where she works on weekends. Then Delicious! is abruptly shut down, but Billie agrees to stay on in the empty office, maintaining the hotline for reader complaints in order to pay her bills.
"To Billie's surprise, the lonely job becomes the portal to a miraculous discovery. In a hidden room in the magazine's library, Billie finds a cache of letters written during World War II by Lulu Swan, a plucky twelve-year-old, to the legendary chef James Beard. Lulu's letters provide Billie with a richer understanding of history, and a feeling of deep connection to the young writer whose courage in the face of hardship inspires Billie to comes to terms with her fears, her big sister and her ability to open her heart to love."
"New York City is obsessed with food. Especially in the streets of The Quarter, every imaginable delicacy is made and devoured, every unspeakable hunger is fulfilled. Talia, a recent divorcee, comes to The Quarter to be reborn. She discovers fresh purpose in the sensual pleasures there, and a possible new love. But eventually she finds herself face to face with the darkness under its surface—in both the privileged patrons who feast there, and the third-world laborers who feed them. Now Talia must separate the truth from the madness because in The Quarter, the haves and have-nots are about to face a reckoning."
"Four mothers, four daughters, four families whose histories shift with the four winds depending on who's 'saying' the stories. In 1949 four Chinese women, recent immigrants to San Francisco, begin meeting to eat dim sum, play mahjong, and talk. United in shared unspeakable loss and hope, they call themselves the Joy Luck Club. Rather than sink into tragedy, they choose to gather to raise their spirits and money. 'To despair was to wish back for something already lost. Or to prolong what was already unbearable.' Forty years later the stories and history continue."
5. Chocolat by Joanne Harris
"In tiny Lansquenet, where nothing much has changed in a hundred years, beautiful newcomer Vianne Rocher and her exquisite chocolate shop arrive and instantly begin to play havoc with Lenten vows. Each box of luscious bonbons comes with a free gift: Vianne's uncanny perception of its buyer's private discontents and a clever, caring cure for them. Is she a witch? Soon the parish no longer cares, as it abandons itself to temptation, happiness, and a dramatic face-off between Easter solemnity and the pagan gaiety of a chocolate festival. Chocolat's every page offers a description of chocolate to melt in the mouths of chocoholics, francophiles, armchair gourmets, cookbook readers, and lovers of passion everywhere. It's a must for anyone who craves an escapist read, and is a bewitching gift for any holiday."
Receive top book recommendations directly in your inbox.