These 5 books that will help you deal with grief include memoirs by those who have dealt with significant loss and nonfiction books by leading experts that will help you process the death of a loved one as well as other unexpected and unwanted change and loss, such as losing a job or going through a difficult divorce. It happens to all of us: Get through one of the most difficult human experiences—sudden and major change, loss, and grief—with these books that will help you deal with grief.
5 Books That Will Help You Deal With Grief
1. The Year of Magical Thinking by Joan Didion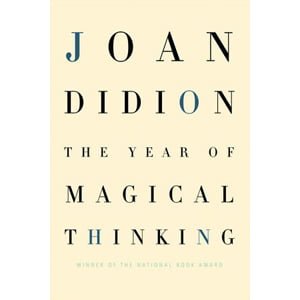 This powerful book is Didion' s attempt to make sense of the "weeks and then months that cut loose any fixed idea I ever had about death, about illness … about marriage and children and memory … about the shallowness of sanity, about life itself."
2. Bearing the Unbearable: Love, Loss, and the Heartbreaking Path of Grief by Dr. Joanne Cacciatore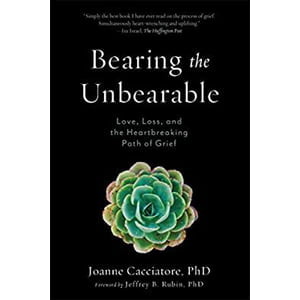 Organized into fifty-two short chapters, Bearing the Unbearable is a companion for life's most difficult times, revealing how grief can open our hearts to connection, compassion, and the very essence of our shared humanity.
3. Move Forward Stronger: A Dynamic Framework To Process Change, Loss, and Grief by Julia A. Nicholson
Heralded as "a book that can strengthen the spirit of its reader and transform or even save lives," Move Forward Stronger is like a friend when we're in need, the therapist we're hesitant to call, and the inner voice we've been listening for … telling us: "You can feel happiness again."
4. Grief Is Love: Living with Loss by Marisa Renee Lee
A trusted grief expert shares what Kirkus Reviews praises as "calm, lucid prose… [a] humanizing exploration of coping with the life-changing tides of loss."
5. H Is for Hawk by Helen Macdonald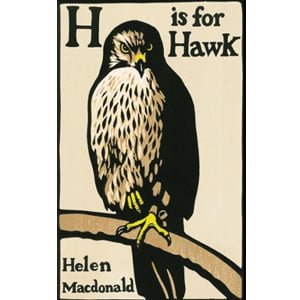 The instant New York Times bestseller and award-winning sensation, Helen Macdonald's story of adopting and raising one of nature's most vicious predators has soared into the hearts of millions of readers worldwide. Fierce and feral, her goshawk Mabel's temperament mirrors Helen's own state of grief after her father's death, and together raptor and human "discover the pain and beauty of being alive" (People).
Receive top book recommendations directly in your inbox.