Season's Greetings! To celebrate the most wonderful time of the year, here are 16 of the best literary quotes about the holiday season.
The best holiday gifts of 2022 for book lovers: Shop for book lovers on your list with this ultimate guide
16 Of The Best Literary Quotes About The Holiday Season
1.
"Thanksgiving dinners take eighteen hours to prepare. They are consumed in twelve minutes. Half-times take twelve minutes. This is not coincidence."―Erma Bombeck
2.
"Thanksgiving is the holiday that encompasses all others. All of them, from Martin Luther King Day to Arbor Day to Christmas to Valentine's Day, are in one way or another about being thankful."―Jonathan Safran Foer, Eating Animals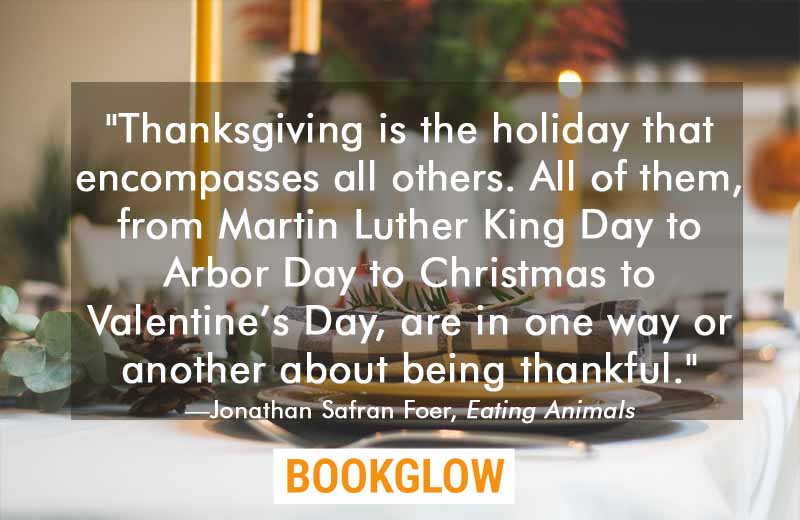 3.
"After a good dinner one can forgive anybody, even one's own relations."―Oscar Wilde, A Woman of No Importance
4.
"Once again, we come to the Holiday Season, a deeply religious time that each of us observes, in his own way, by going to the mall of his choice."—Dave Barry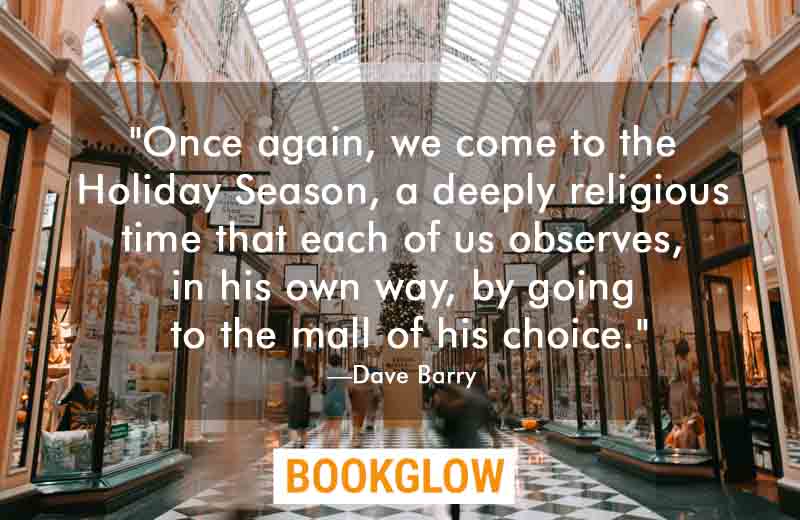 5.
"What's going on here?" Miles demanded, pushing his way past the last of the stampeding throng.  "And why is Santa worshiping that elf?"—Laura Resnick, Polterheist
6.
"The next day, eating a turkey sandwich with salt and mayonnaise, Rebecca decided Thanksgiving was the best holiday, although she had little to choose from: her family never celebrated Hanukkah but her father was militant about ignoring Christmas and insisted they spend December 25 eating Chinese takeout and going to the movies."—Anna Quindlen, Still Life with Bread Crumbs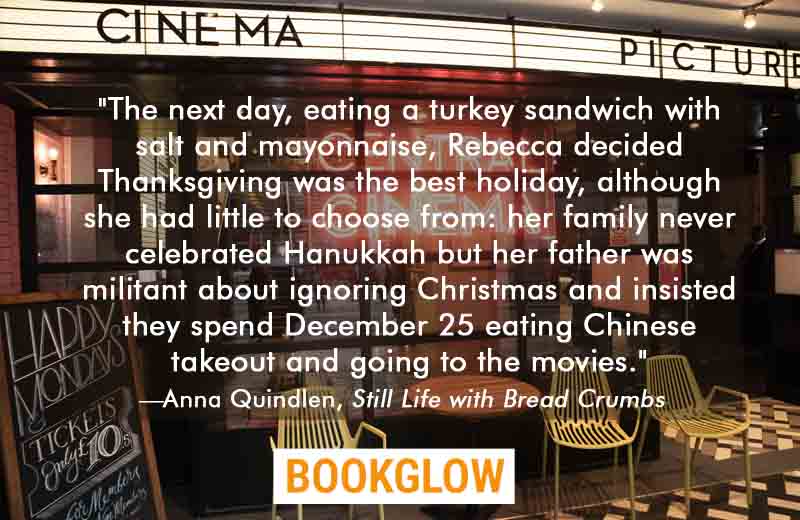 7.
"There are two ways of spreading light: to be the candle or the mirror that reflects it."—Edith Wharton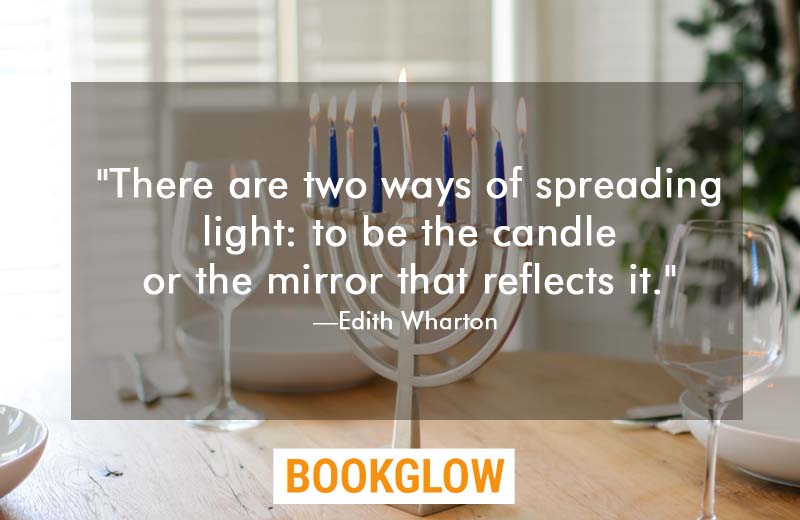 8.
"We light candles in testament that faith makes miracles possible."—Nachum Braverman
9.
"Christmas it seems to me is a necessary festival; we require a season when we can regret all the flaws in our human relationships: it is the feast of failure, sad but consoling."—Graham Greene, Travels With My Aunt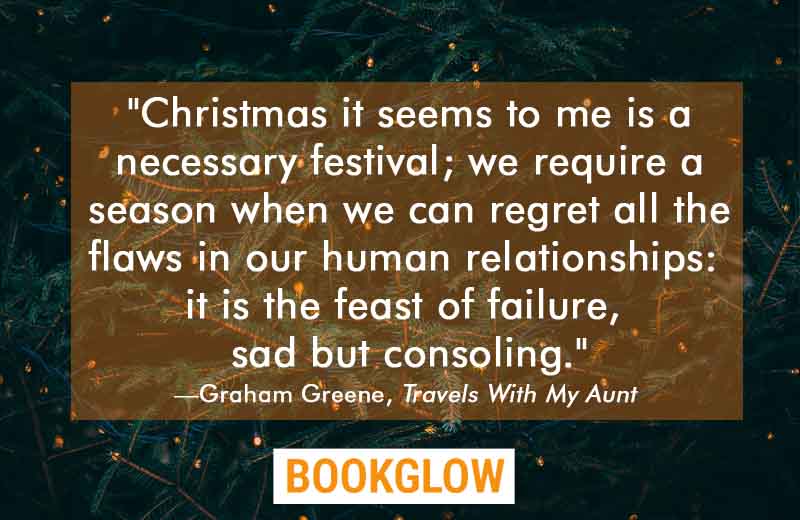 10.
"At Christmas, tea is compulsory. Relatives are optional."—

11.
"I will honor Christmas in my heart and try to keep it all the year."—Charles Dickens, A Christmas Carol
12.
"Christmas doesn't come from a store. Maybe Christmas, perhaps, means a little bit more." —Dr. Seuss, The Grinch Who Stole Christmas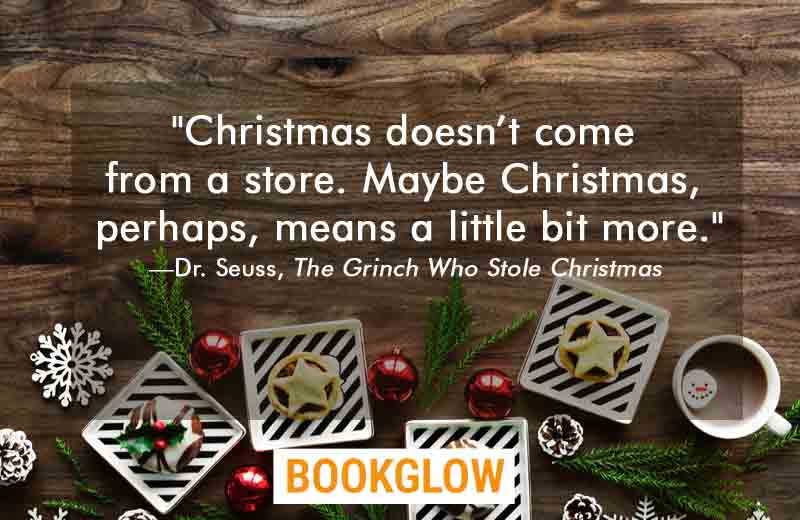 13.
"The rooms were very still while the pages were softly turned and the winter sunshine crept in to touch the bright heads and serious faces with a Christmas greeting." —Louisa May Alcott, Little Women
14.
"I heard the bells on Christmas Day
Their old, familiar carols play,
And wild and sweet
The words repeat
Of peace on earth, good-will to men!"
—Henry Wadsworth Longfellow
15.
"We all should know that diversity makes for a rich tapestry, and we must understand that all the threads of the tapestry are equal in value no matter what their color."—Maya Angelou
16.
"Blessed is the season which engages the whole world in a conspiracy of love!"—Hamilton Wright Mabie
Holiday gifts for book lovers 2022 shopping guide: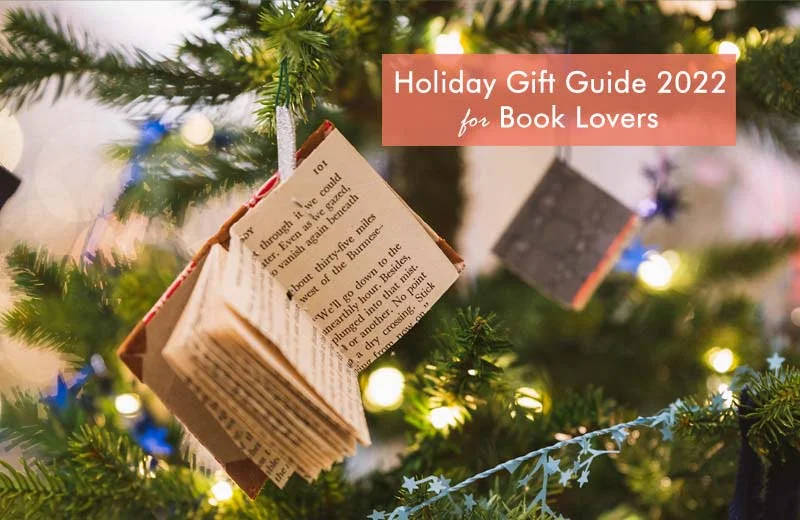 Holiday gift guides 2022: The ultimate gift guide for book lovers on your list
Shopping guide for the best gifts: Best Holiday Gifts For Book Lovers in 2022
Luxury gifts: The Best Luxury Gifts For Book Lovers In 2022
Gifts under $100: The Best Holiday Gifts For Book Lovers Under $100
Gifts under $50: The Best Holiday Gifts For Book Lovers Under $50
Gifts under $25: The Best Holiday Gifts For Book Lovers Under $25
Stocking stuffers: The Best 2022 Stocking Stuffers For Book Lovers
Holiday greeting cards: The Best 2022 Holiday Cards For Book Lovers
For your Christmas tree: The Best 2022 Book Lover Christmas Ornaments
For your house: The Best 2022 Christmas Decorations For Book Lovers
For a Grinch Mas: The Best Grinch Christmas Decorations
Visit our Reading Essentials section to discover the best bookshelves, reading chairs, book lights for reading at night, and more!
Receive top book recommendations directly in your inbox.