Sweater weather, pumpkins, and the books of fall… It's no wonder bibliophiles love autumn. To celebrate the season when the leaves fall from the trees, here are 12 of the best literary quotes about autumn.
 1. "Life starts all over again when it gets crisp in the fall."—

F. Scott Fitzgerald
2. "Autumn is a second spring when every leaf is a flower."—

Albert Camus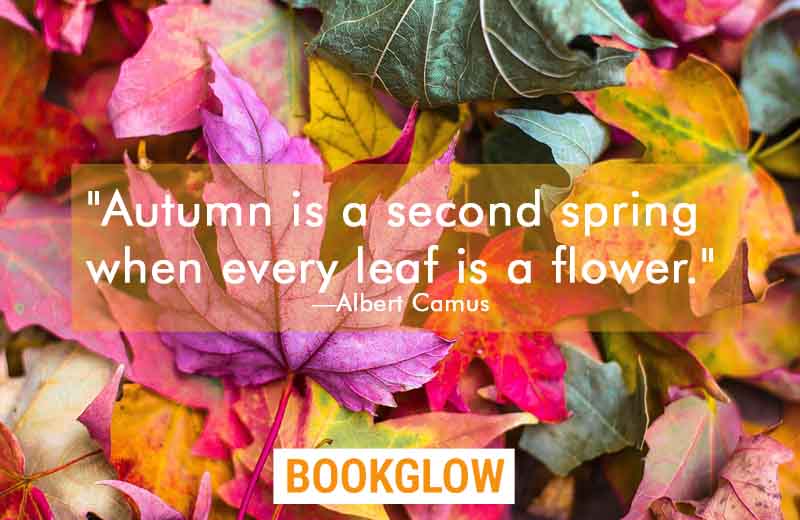 3. "Autumn…the year's last, loveliest smile."—

John Howard Bryant
4. "Aprils have never meant much to me, autumns seem that season of beginning, spring."—Truman Capote, Breakfast at Tiffany's
5. "I cannot endure to waste anything so precious as autumnal sunshine by staying in the house."—

Nathaniel Hawthorne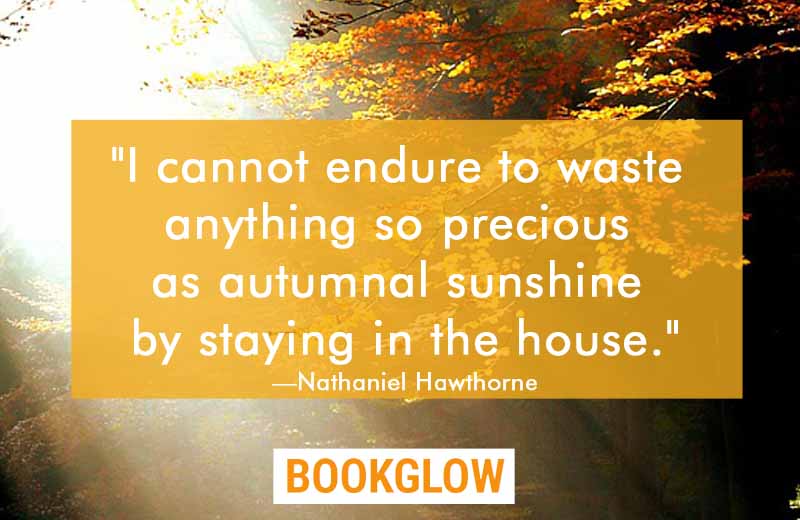 6. "Autumn carries more gold in its pocket than all the other seasons."—

Jim Bishop
7. "Autumn is as joyful and sweet as an untimely end."—

Remy de Gourmont
8. "There is something incredibly nostalgic and significant about the annual cascade of autumn leaves."—

Joe L. Wheeler
9. "No spring nor summer beauty hath such grace as I have seen in one autumnal face."—

John Donne
10. "I would rather sit on a pumpkin, and have it all to myself, than be crowded on a velvet cushion."—

Henry David Thoreau
11. "I'm so glad I live in a world where there are Octobers."—L.M. Montgomery, Anne of Green Gables
12. "Days decrease, / And autumn grows, autumn is everything."—

Robert Browning
Reminder for all book lovers: The start of autumn and re-watching Dead Poets Society go hand in hand.
These works of art capture the coziness of reading during the fall.