These 10 of the best Mad Hatter quotes celebrate Mad Hatter Day on October 6 (strangely enough, the Mad Hatter dons a hat with the inscription "In This Style 10/6"). This Mad Hatter Day, enjoy these 10 of the best Mad Hatter quotes to celebrate Mad Hatter Day (and consider hosting a Mad Hatter tea party with these Alice In Wonderland party props and bookish teapots).
10 Of The Best Mad Hatter Quotes To Celebrate Mad Hatter Day
1.
"You must have a cup of tea!"

2.
"A land was full of wonder, mystery, and danger. Some say, to survive it, you need to be as mad as a hatter. Which, luckily, I am."
3.
"I shall elucidate."
4.
"Twinkle twinkle little bat. How I wonder what you're at. Up and above the world you fly, like a tea tray in the sky."

5.
"You can always take more than nothing."
6.
"'I want a clean cup,' interrupted the Hatter: 'let's all move one place on.'"

7.
"For instance, suppose it were nine o'clock in the morning, just time to begin lessons: you'd only have to whisper a hint to Time, and round goes the clock in a twinkling! Half-past one, time for dinner!"

8.
"I would very much like to hat it. I used to hat The White Queen, you know. Her head was so small."
9.
"A dream is not reality, but who's to say which is which?"

10.
"Why is a raven like a writing desk?"
Related: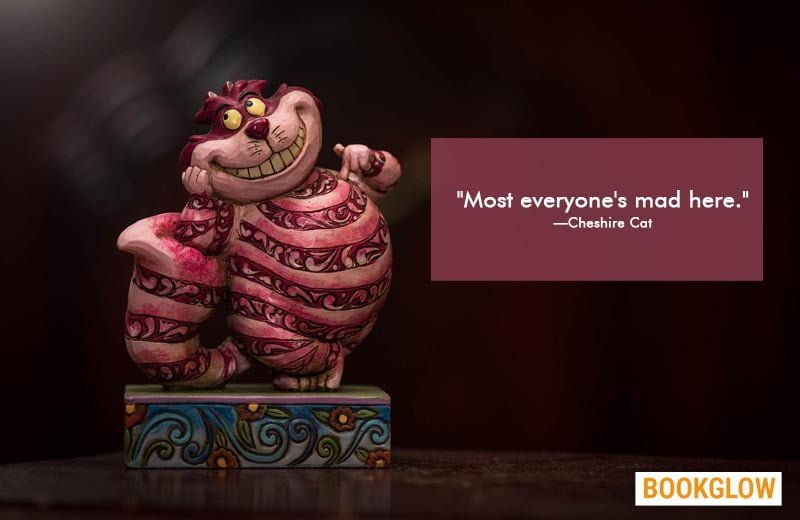 Mad Hatter Halloween Costume Ideas
Receive top book recommendations directly in your inbox.
Visit our Reading Essentials section to discover the best bookshelves, reading chairs, book lights for reading at night, and more!
Try Audible Premium Plus and Get Up to Two Free Audiobooks