These 10 of the best literary quotes about ghosts have come to haunt us this spooky season. Enjoy these spirited literary quotes about ghosts.
10 Of The Best Literary Quotes About Ghosts
1.
"In one aspect, yes, I believe in ghosts, but we create them. We haunt ourselves."―Laurie Halse Anderson, Wintergirls

2.
"I wasn't scared; I was just somebody else, some stranger, and my whole life was a haunted life, the life of a ghost."―Jack Kerouac, On the Road

3.
"Now I know what a ghost is. Unfinished business, that's what."―Salman Rushdie, The Satanic Verses

4.
"The house smelled musty and damp, and a little sweet, as if it were haunted by the ghosts of long-dead cookies."―Neil Gaiman, American Gods

5.
"At night, here in the library, the ghosts have voices."―Alberto Manguel, The Library at Night

6.
"The ghosts of things that never happened are worse than the ghosts of things that did."―L.M. Montgomery, Emily's Quest

7.
"'Oh, very good,' interrupted Snape, his lip curling. 'Yes, it is easy to see that nearly six years of magical education have not been wasted on you, Potter. 'Ghosts are transparent.'"―J. K. Rowling, Harry Potter and the Half-Blood Prince

8.
"We're all ghosts. We all carry, inside us, people who came before us."―Liam Callanan, The Cloud Atlas

9.
"'The main thing about ghosts – most of them have lost their voices. In Asphodel, millions of them wander around aimlessly, trying to remember who they were. You know why they end up like that? Because in life they never took a stand one way or another. They never spoke out, so they were never heard. Your voice is your identity. If you don't use it,' Nico said with a shrug, 'you're halfway to Asphodel already.' … He hated when his own advice applied to himself."―Rick Riordan, The Blood of Olympus

10.
"For dreams, too, are ghosts, desires chased in sleep, gone by morning."―Libba Bray, Lair of Dreams
Related: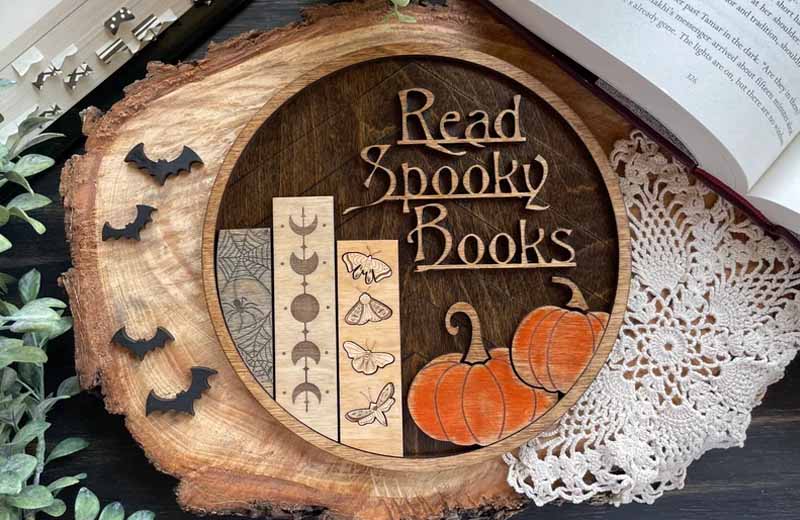 Receive top book recommendations directly in your inbox.
Visit our Reading Essentials section to discover the best bookshelves, reading chairs, book lights for reading at night, and more!
Try Audible Premium Plus and Get Up to Two Free Audiobooks