Numerous novels have been inspired by William Shakespeare's works, themes, characters, and life. These novels take inspiration from Shakespeare's plays and characters, as well as the famous playwright himself, offering new and creative interpretations of his timeless stories and lasting impact on the world of literature. Here are 10 novels that draw inspiration from Shakespeare:
10 Novels Inspired By William Shakespeare
1. Hag-Seed by Margaret Atwood
This novel is part of the Hogarth Shakespeare series and offers a modern retelling of Shakespeare's The Tempest.
2. Wise Children by Angela Carter
Angela Carter's novel explores themes of family and identity in a style reminiscent of Shakespearean comedies.
3. Such Stuff as Dreams by Thomas Garlinghouse
Peopled with imagined and real characters including William Shakespeare, Such Stuff as Dreams is part ghost story, part tale of "Hollywood's Golden Age," and part chronicle of a man's journey through the buffeting winds of love, change, loyalty and things remembered.
4. Re Jane by Patricia Park
This novel is a modern reimagining of Charlotte Brontë's Jane Eyre but incorporates elements of Shakespeare's King Lear and The Tempest.
5. The Story of Edgar Sawtelle by David Wroblewski
Drawing inspiration from "Hamlet," this novel tells the story of a mute boy and his family's dog-breeding business in rural Wisconsin.
6. Loving Will Shakespeare by Carolyn Meyer
A young adult novel that offers a fictionalized account of Shakespeare's courtship and marriage to Anne Hathaway.
7. O, Juliet by Robin Maxwell
A historical novel that provides a fresh perspective on Romeo and Juliet by focusing on Juliet's life before she meets Romeo.
8. King of Shadows by Susan Cooper
A young adult novel that blends time travel and Shakespearean drama, with a young actor transported back to the time of the original Globe Theatre.
9. The Gap of Time by Jeanette Winterson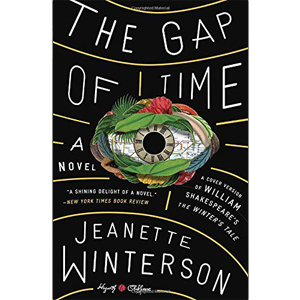 Part of the Hogarth Shakespeare series, this novel reimagines Shakespeare's The Winter's Tale in a contemporary setting.
10. Juliet's Nurse by Lois Leveen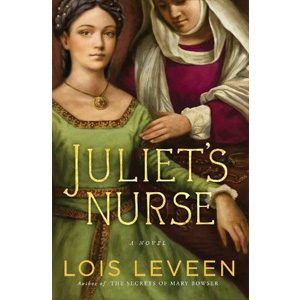 This historical novel gives voice to the character of Juliet's nurse from Romeo and Juliet and explores her experiences and perspectives.
Shop Shakespeare gifts
Retro William Shakespeare Shirt
Visit our Reading Essentials section to discover the best bookshelves, reading chairs, book lights for reading at night, and more!
Receive top book recommendations directly in your inbox.