These 10 must-read novels featuring grandmothers explore the unshakeable bonds and connections between granddaughters and grandmothers. Remember, honor, and celebrate your grandmother, grandma, granny, grammy, or whatever you may call her, with these must read-novels featuring grandmothers. 
10 Must-Read Novels Featuring Grandmothers
1. Midnight at the Blackbird Cafe by Heather Webber
It was supposed to be a quick trip to close the café and settle her grandmother's estate, but despite her best intentions to avoid forming ties or even getting to know her father's side of the family, Anna Kate finds herself inexplicably drawn to the quirky Southern town her mother ran away from so many years ago, and the mysterious blackbird pie everybody can't stop talking about.
2. My Grandmother Sends Her Regards and Apologises by Fredrik Backman
Everyone remembers the smell of their grandmother's house. Everyone remembers the stories their grandmother told them. But does everyone remember their grandmother flirting with policemen? Driving illegally? Breaking into a zoo in the middle of the night? Firing a paintball gun from a balcony in her dressing gown? Seven-year-old Elsa does. Some might call Elsa's granny 'eccentric', or even 'crazy'. Elsa calls her a superhero. And granny's stories, of knights and princesses and dragons and castles, are her superpower. Because, as Elsa is starting to learn, heroes and villains don't always exist in imaginary kingdoms; they could live just down the hallway.
3. At the Seams by Pamela Gwyn Kripke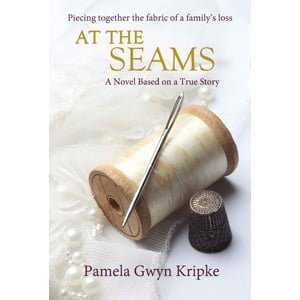 For precocious eight-year-old Kate Nichols, life in suburban New York seems pretty ordinary for the late 1960s. There are ballet classes, pet bunnies and air raid drills, outings to grandparents' homes and humiliating boys in chino pants. She derives strength from the surgeon father she idolizes and her family's lineage of dressmakers, all of them sewers who plan and execute with precision.
But Kate's understanding of her world is shattered when she learns of an uncle who died inexplicably in the hospital just days after his birth. As she navigates adolescence, she must choose whether to crack open the mystery or acquiesce to the family's established pattern of secrecy and repression. It's not until she is a single mother that her own feelings of loss trigger a search into the past, revealing a tale of generational trauma, maternal strength and how far we'll go to protect the people we love.
4. The Summer Book by Tove Jansson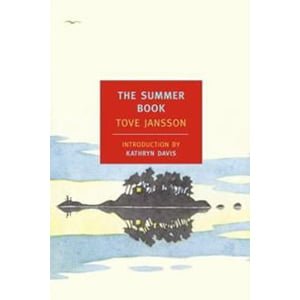 This brief novel tells the story of Sophia, a six-year-old girl awakening to existence, and Sophia's grandmother, nearing the end of hers, as they spend the summer on a tiny unspoiled island in the Gulf of Finland.
5. Who Does She Think She Is? by Benilde Little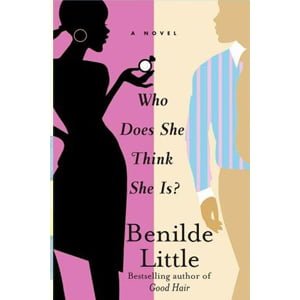 Aisha Branch is in the midst of planning her elaborate wedding when the unthinkable happens — she falls for another man, hard. All the drama stirs up old feelings in her mother and grandmother, and as Aisha confronts a painful dilemma, the three Branch women take turns telling their own stories, reflecting separately on their lives and relationships. With her signature dry wit, quietly resonant insight and sharp yet compassionate eye, Benilde Little deftly explores one family's expectations, anxieties and abiding love.
6. The Sewing Machine by Natalie Fergie
It is 1911, and Jean is about to join the mass strike at the Singer factory. For her, nothing will be the same again. Decades later, in Edinburgh, Connie sews coded moments of her life into a notebook, as her mother did before her. More than a hundred years after his grandmother's sewing machine was made, Fred discovers a treasure trove of documents. His family history is laid out before him in a patchwork of unfamiliar handwriting and colourful seams. He starts to unpick the secrets of four generations, one stitch at a time.
7. Portrait in Sepia by Isabel Allende
After suffering a brutal trauma, Aurora del Valle cannot remember the first five years of her life. Raised by her ambitious grandmother, the regal Paulina del Valle, she enjoys a life of privilege. Yet nothing offers protection from the horrible nightmares that torment her. When she is betrayed by the man she loves, Aurora, bereft and alone, decides to unravel the tangled mystery of her past.
8. Hanna's Daughters: A Novel of Three Generations by Marianne Fredriksson
Sweeping through one hundred years of Scandinavian history, this luminous story follows three generations of Swedish women—a grandmother, a mother, and a daughter—whose lives are linked through a century of great love and great loss.
9. Follow Your Heart by Susanna Tamaro
An international bestseller with tremendous word-of-mouth appeal, Follow Your Heart is a bittersweet, heartwarming novel spanning generations and teaching the universal truths about life, love, and what lies within each of us.
10. Makeda by Randall Robinson
Part coming-of-age story, part spiritual journey, and part love story, Makeda is a universal tale of family, heritage, and the ties that bind. Randall Robinson plumbs the hearts of Makeda and Gray and summons our collective blood memories, taking the reader on an unforgettable journey of the soul that will linger long after the last page has been turned.
Visit our Reading Essentials section to discover the best bookshelves, reading chairs, book lights for reading at night, and more!
Receive top book recommendations directly in your inbox.
Try Audible Premium Plus and Get Up to Two Free Audiobooks