These 10 must-read novels about sewing feature dressmakers, tailors, seamstresses, and fashion designers. These books are like fabric: you can never have enough. Keep calm and sew on with these must-read novels about sewing. 
10 Must-Read Novels About Sewing
1. The Dressmaker's Gift by Fiona Valpy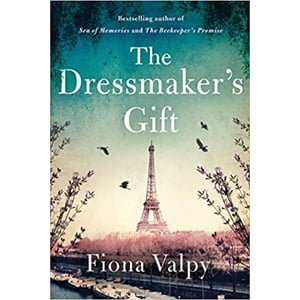 "In wartime, the three seamstresses face impossible choices when their secret activities put them in grave danger. Brought together by loyalty, threatened by betrayal, can they survive history's darkest era without being torn apart?"
2. A Vintage Affair by Isabel Wolff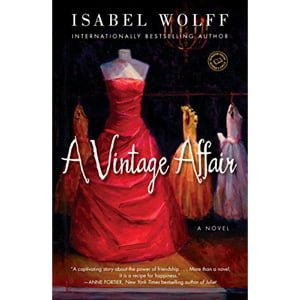 "Romantic and sumptuous, this is a must for fans of vintage dresses and vintage romance."—Hester Browne, author of The Little Lady Agency
3. At the Seams by Pamela Gwyn Kripke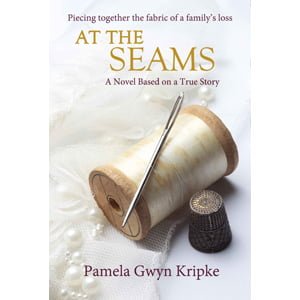 For precocious eight-year-old Kate Nichols, life in suburban New York seems pretty ordinary for the late 1960s. She derives strength from the surgeon father she idolizes and her family's lineage of dressmakers, all of them sewers who plan and execute with precision. But Kate's understanding of her world is shattered when her mother announces that she had an older brother who died inexplicably in the hospital just days after his birth.
4. The Secret Lives of Dresses by Erin McKean
"When her grandmother has a stroke, Dora returns to the small town where she grew up to take over her family's vintage clothing store — and meets a handsome contractor. Is he interested in Dora? Or is he working from a different blueprint?"
5. The Dressmaker by Rosalie Ham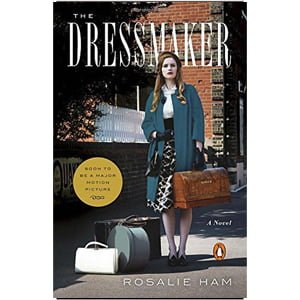 "A darkly satirical novel of love, revenge, and 1950s haute couture—now a major motion picture starring Kate Winslet, Judy Davis, Liam Hemsworth, and Hugo Weaving."
6. The Oysterville Sewing Circle by Susan Wiggs
"The #1 New York Times bestselling author brings us her most ambitious and provocative work yet—a searing and timely novel that explores the sustaining power of women's friendships."
7. The Sewing Machine by Natalie Fergie
"Two families. Three secrets. Millions of stiches."
8. Mrs. Lincoln's Dressmaker by Jennifer Chiaverini
"The New York Times bestselling author of Mrs. Lincoln's Sisters and Switchboard Soldiers unveils the private lives of President Abraham Lincoln and his wife, Mary Todd Lincoln, through the eyes of the First Lady's most trusted confidante and friend in this compelling historical novel."
9. The Time in Between by Maria Duenas
"The inspiring international bestseller of a seemingly ordinary woman who uses her talent and courage to transform herself first into a prestigious couturier and then into an undercover agent for the Allies during World War II."
10. The Forgotten Seamstress by Liz Trenow
"A moving story of two women tied together by an heirloom despite the decades that separate their times in England, The Forgotten Seamstress quilts layers of history into one astonishing mystery."
Visit our Reading Essentials section to discover the best bookshelves, reading chairs, book lights for reading at night, and more!
Receive top book recommendations directly in your inbox.
Try Audible Premium Plus and Get Up to Two Free Audiobooks