These 10 must-read books set in Missouri show that the Show-Me State is home to unforgettable books. Spend some time in the Mother of the West with these books that take place in Missouri.
"The Adventures of Tom Sawyer by Mark Twain is about a young boy growing up along the Mississippi River. The story is set in the fictional town of St. Petersburg, inspired by Hannibal, Missouri, where Twain lived."
2. Gone Girl by Gillian Flynn
"On a warm summer morning in North Carthage, Missouri, it is Nick and Amy Dunne's fifth wedding anniversary. Presents are being wrapped and reservations are being made when Nick's clever and beautiful wife disappears. Husband-of-the-Year Nick isn't doing himself any favors with cringe-worthy daydreams about the slope and shape of his wife's head, but passages from Amy's diary reveal the alpha-girl perfectionist could have put anyone dangerously on edge. Under mounting pressure from the police and the media—as well as Amy's fiercely doting parents—the town golden boy parades an endless series of lies, deceits, and inappropriate behavior. Nick is oddly evasive, and he's definitely bitter—but is he really a killer?"
"St. Louis, Missouri, is a quietly dying river city until it hires a new police chief: a charismatic young woman from Bombay, India, named S. Jammu. No sooner has Jammu been installed, though, than the city's leading citizens become embroiled in an all-pervasive political conspiracy. A classic of contemporary fiction, The Twenty-Seventh City shows us an ordinary metropolis turned inside out, the American Dream unraveling into terror and dark comedy."
4. Stoner by John Williams
"William Stoner is born at the end of the nineteenth century into a dirt-poor Missouri farming family. Sent to the state university to study agronomy, he instead falls in love with English literature and embraces a scholar's life, so different from the hardscrabble existence he has known. And yet as the years pass, Stoner encounters a succession of disappointments: marriage into a "proper" family estranges him from his parents; his career is stymied; his wife and daughter turn coldly away from him; a transforming experience of new love ends under threat of scandal. Driven ever deeper within himself, Stoner rediscovers the stoic silence of his forebears and confronts an essential solitude."
"This is the story of the Meisenheimer family, told by James, a third-generation American living in Beatrice, Missouri. It's where his German grandparents—Frederick and Jette—found themselves after journeying across the turbulent Atlantic, fording the flood-swollen Mississippi, and being brought to a sudden halt by the broken water of the pregnant Jette. A Good American tells of Jette's dogged determination to feed a town sauerkraut and soul food; the loves and losses of her children, Joseph and Rosa; and the precocious voices of James and his brothers, sometimes raised in discord…sometimes in perfect harmony."
6. Sisterland by Curtis Sittenfeld
"From an early age, Kate and her identical twin sister, Violet, knew that they were unlike everyone else. Kate and Vi were born with peculiar "senses"—innate psychic abilities concerning future events and other people's secrets. Though Vi embraced her visions, Kate did her best to hide them.
"Now, years later, their different paths have led them both back to their hometown of St. Louis. Vi has pursued an eccentric career as a psychic medium, while Kate, a devoted wife and mother, has settled down in the suburbs to raise her two young children. But when a minor earthquake hits in the middle of the night, the normal life Kate has always wished for begins to shift. After Vi goes on television to share a premonition that another, more devastating earthquake will soon hit the St. Louis area, Kate is mortified. Equally troubling, however, is her fear that Vi may be right. As the date of the predicted earthquake quickly approaches, Kate is forced to reconcile her fraught relationship with her sister and to face truths about herself she's long tried to deny."
7. Killshot by Elmore Leonard
"Killshot is prime Leonard—a riveting story of a husband and wife caught in the crossfire when they foil a criminal act and are forced to defend themselves when the legal system fails them from the murderous wrath of a pair of vengeful killers."
"The town of Henbane sits deep in the Ozark Mountains. Folks there still whisper about Lucy Dane's mother, a bewitching stranger who appeared long enough to marry Carl Dane and then vanished when Lucy was just a child. Now on the brink of adulthood, Lucy experiences another loss when her friend Cheri disappears and is then found murdered, her body placed on display for all to see. Lucy's family has deep roots in the Ozarks, part of a community that is fiercely protective of its own. Yet despite her close ties to the land, and despite her family's influence, Lucy—darkly beautiful as her mother was—is always thought of by those around her as her mother's daughter. When Cheri disappears, Lucy is haunted by the two lost girls—the mother she never knew and the friend she couldn't save—and sets out with the help of a local boy, Daniel, to uncover the mystery behind Cheri's death.
"What Lucy discovers is a secret that pervades the secluded Missouri hills, and beyond that horrific revelation is a more personal one concerning what happened to her mother more than a decade earlier."
"Growing up in the '80s and '90s in St. Louis, Octavian Munroe and Mina Rose found a future in music. Between the stacks at Rahsaan's Records, the two fell in love to the sounds of Prince and A Tribe Called Quest. But in the wake of grief and heartbreak, they drifted apart, ultimately leaving the city for fresh starts. Decades later, Rahsaan's Records is closing for good. Seeking closure of their own, Octavian and Mina travel homeward, reckoning with the ghosts of the past they left behind and the uncertain future they must create."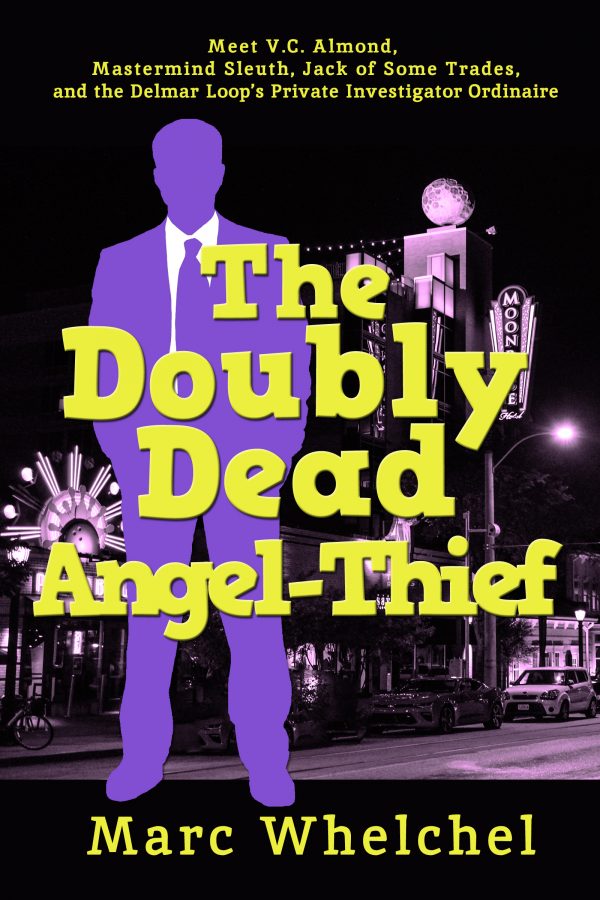 "V.C. Almond's life is in the gutter. Divorced and broke, he's living in a rat trap apartment above the loudest punk music venue in the Delmar Loop. Worse, his dear friend Jake Kennedy, son of crime boss Big Jamie Kennedy, has just committed suicide. The night of Jake's funeral, V.C. returns home to find a surprise on his floor: Jake's freshly murdered, bullet-riddled body. Soon realizing Jake's double death appears destined to go unsolved, V.C. reluctantly agrees to help private detective Aldous Lewie crack the case. Stumbling upon the body of a man who's supposed to already be dead is just the first leg of V.C.'s journey down the rabbit hole."
Related: Best Books Set In Every State In America
Visit our Reading Essentials section to discover the best bookshelves, reading chairs, book lights for reading at night, and more!
Receive top book recommendations directly in your inbox.
Try Audible Premium Plus and Get Up to Two Free Audiobooks