These 10 must-read books set in Kentucky include important historical novels, unputdownable fiction, Appalachian poetry, and, surprisingly, a book that inspired Rambo. Take a trip to the Bluegrass State with these books that take place in Kentucky.
"Inspired by the true blue-skinned people of Kentucky and the brave and dedicated Kentucky Pack Horse library service of the 1930s, The Book Woman of Troublesome Creek is a story of raw courage, fierce strength, and one woman's belief that books can carry us anywhere—even back home."
2. Icy Sparks by Gwyn Hyman Rubio
"Icy Sparks is the sad, funny and transcendent tale of a young girl growing up in the mountains of Eastern Kentucky during the 1950s."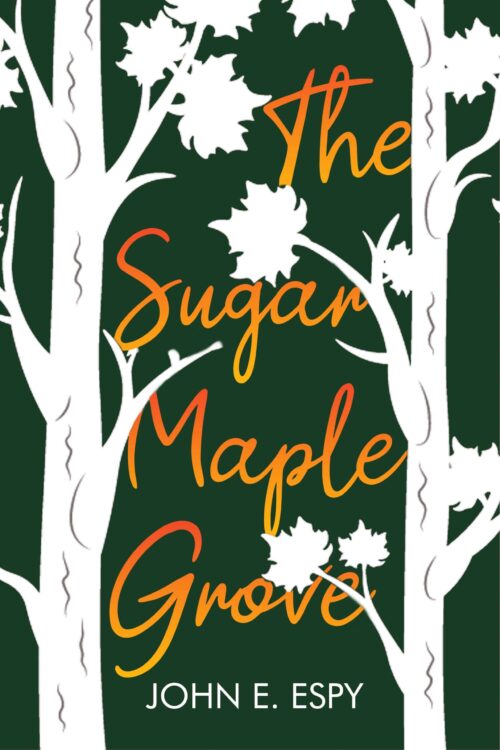 "In early twentieth century Van Lear, Kentucky, miners in a conscripted coal town go down to work in the shaft only to come back up in pieces. Company-hired detectives and preachers terrorize the workforce, their women and widows, and children into submission with threats of violence and eternal damnation while the Knights subject blacks to acts of unspeakable violence. Slavery is a way of life. Murder is a daily occurrence. Then one day in the Sugar Maple Grove, Moses Kitchen takes a stand against the members of the Ku Klux Klan sparking a small but enduring revolt against corporate, religious, and racial tyranny that finds its way throughout the generations from the son of a shoe salesman to a feisty, young female lawyer and beyond in this epic Southern Gothic about race, poverty, religion, and barbarism, and those brave enough to dare to see a different society."
"Nothing seems to change in Eden Hill, Kentucky, and that's just fine with Virgil T. Osgood. He's been content to raise his family and run the only service station in town. But when a new station is set to open right across the road from Virgil's pumps, he suddenly faces obstacles in his career, his marriage, and his self-worth that he's never even dreamed of."
"In Appalachian Elegy, bell hooks continues her work as an imagist of life's harsh realities in a collection of poems inspired by her childhood in the isolated hills and hidden hollows of Kentucky. At once meditative, confessional, and political, this poignant volume draws the reader deep into the experience of living in Appalachia. Touching on such topics as the marginalization of its people and the environmental degradation it has suffered over the years, hooks's poetry quietly elegizes the slow loss of an identity while also celebrating that which is constant, firmly rooted in a place that is no longer whole."
"St. Elizabeth's, a home for unwed mothers in Habit, Kentucky, usually harbors its residents for only a little while. Not so Rose Clinton, a beautiful, mysterious woman who comes to the home pregnant but not unwed, and stays. She plans to give up her child, thinking she cannot be the mother it needs. But when Cecilia is born, Rose makes a place for herself and her daughter amid St. Elizabeth's extended family of nuns and an ever-changing collection of pregnant teenage girls. Rose's past won't be kept away, though, even by St. Elizabeth's; she cannot remain untouched by what she has left behind, even as she cannot change who she has become in the leaving."
"Forensic artist Gwen Marcey is between jobs when she accepts temporary work in Pikeville, Kentucky—a small town facing big-city crime. But before Gwen can finish her first drawing of the serial rapist who is on the loose, the latest witness vanishes. Just like all the others."
"Written by American author and dedicated abolitionist Harriet Beecher Stowe, "Uncle Tom's Cabin" is a poignant novel which shows the harsh reality of a slave's life in the 1800s."
"Fanny McCoy has lived in fear and anger ever since that day in 1878 when a dispute with the Hatfields over the ownership of a few pigs set her family on a path of hatred and revenge. From that day forward, along the ragged ridges of the West Virginia-Kentucky line, the Hatfields and the McCoys have operated not withing the law but within mountain codes of their own making. In 1882, when Fanny's sister Roseanna runs off with young Johnse Hatfield, the hatred between the two clans explodes. As the killings, abductions, raids, and heartbreak escalate bitterly and senselessly, Fanny, the sole voice of reason, realizes that she is powerless to stop the fighting and must learn to rise above the petty natures of her family and neighbors to find her own way out of the hatred."
"First came the man: a young wanderer in a fatigue coat and long hair. Then came the legend, as John Rambo sprang from the pages of First Blood to take his place in the American cultural landscape. This remarkable novel pits a young Vietnam veteran against a small-town cop who doesn't know whom he's dealing with — or how far Rambo will take him into a life-and-death struggle through the woods, hills, and caves of rural Kentucky."
Related: Best Books Set In Every State In America
Visit our Reading Essentials section to discover the best bookshelves, reading chairs, book lights for reading at night, and more!
Receive top book recommendations directly in your inbox.
Try Audible Premium Plus and Get Up to Two Free Audiobooks