These 10 must-read books set at resorts feature romances, mysteries, and sometimes murder, at lake resorts, beach resorts, ski resorts, and island resorts. Whether you're planning to visit a resort or you wish you were at a resort, you will enjoy these must-read books set at resorts.
"Olive Torres is used to being the unlucky twin: from inexplicable mishaps to a recent layoff, her life seems to be almost comically jinxed. By contrast, her sister Ami is an eternal champion…she even managed to finance her entire wedding by winning a slew of contests. Unfortunately for Olive, the only thing worse than constant bad luck is having to spend the wedding day with the best man (and her nemesis), Ethan Thomas.
"Olive braces herself for wedding hell, determined to put on a brave face, but when the entire wedding party gets food poisoning, the only people who aren't affected are Olive and Ethan. Suddenly there's a free honeymoon up for grabs, and Olive will be damned if Ethan gets to enjoy paradise solo.
"Agreeing to a temporary truce, the pair head for Maui. After all, ten days of bliss is worth having to assume the role of loving newlyweds, right? But the weird thing is…Olive doesn't mind playing pretend. In fact, the more she pretends to be the luckiest woman alive, the more it feels like she might be."
"It is the height of summer, and Armand and Reine-Marie Gamache are celebrating their wedding anniversary at Manoir Bellechasse, an isolated, luxurious inn not far from the village of Three Pines. But they're not alone. The Finney family―rich, cultured, and respectable―has also arrived for a celebration of their own.
"The beautiful Manoir Bellechasse might be surrounded by nature, but there is something unnatural looming. As the heat rises and the humidity closes in, some surprising guests turn up at the family reunion, and a terrible summer storm leaves behind a dead body. It is up to Chief Inspector Gamache to unearth secrets long buried and hatreds hidden behind polite smiles. The chase takes him to Three Pines, into the dark corners of his own life, and finally to a harrowing climax."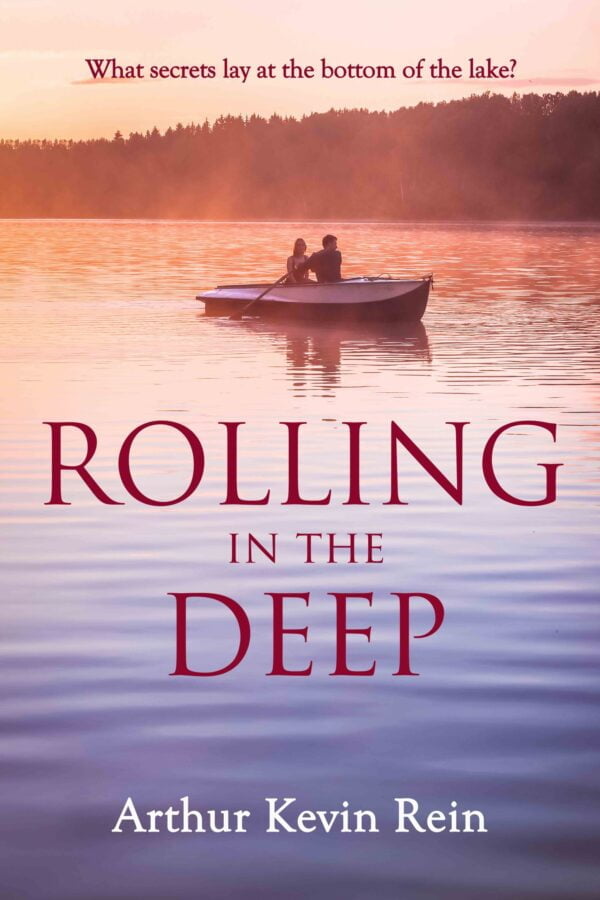 "Seventeen-year-old Sam Robel knows about loss. After the death of his older brother, his family bought Noquebay Resort in Northern Wisconsin to escape their grief.
"Sam's friends Max and Diane also know about loss. Max's mother died long ago and his father's mysterious wealth and trophy wife are the talk of Walnut Creek; and six years ago, Diane's sister Jean disappeared without a trace.
"One day while fishing with Max, Sam's line snags something from the bottom of Red Wolf Lake, and the discovery sets off a series of events that not only involves the three teenagers but also their friends and families, the sheriff's department, the other citizens of Walnut Creek, and, last but not least, a ruthlessly powerful small-town family, the Manticores, who seem intent on taking Noquebay Resort from Sam's family, no matter what the cost.
"How far will Sam and his friends go to discover what secrets lay at the bottom of the lake?"
"Now hundreds of high school musicians, including quiet bassoonist Rabbit Hatmaker and his brassy diva twin, Alice, have gathered in its cavernous, crumbling halls for the annual statewide festival; the grown-up bridesmaid has returned to face her demons; and a snowstorm is forecast that will trap everyone on the grounds. Then one of the orchestra's stars disappears—from room 712. Is it a prank, or has murder struck the Bellweather once again?
"The search for answers entwines a hilariously eccentric cast of characters—conductors and caretakers, failures and stars, teenagers on the verge and adults trapped in memories. For everyone has come to the Bellweather with a secret, and everyone is haunted."
"It's 1962 and all across America barriers are collapsing. But when Natalie Marx's mother inquires about summer accommodations in Vermont, she gets the following reply: The Inn at Lake Devine is a family-owned resort, which has been in continuous operation since 1922. Our guests who feel most comfortable here, and return year after year, are Gentiles. For twelve-year-old Natalie, who has a stubborn sense of justice, the words are not a rebuff but an infuriating, irresistible challenge.
"In this beguiling novel, Elinor Lipman charts her heroine's fixation with a small bastion of genteel anti-Semitism, a fixation that will have wildly unexpected consequences on her romantic life. As Natalie tries to enter the world that has excluded her—and succeeds through the sheerest of accidents—The Inn at Lake Devine becomes a delightful and provocative romantic comedy full of sparkling social mischief."
"Miles Markell is missing, and everyone is a suspect.
"To the guests at The Harmony Resort, Doctors Miles and Grace Markell appear to be a perfect power couple. They run a couples' therapy retreat in a luxurious resort in the Mayan Riviera where they help spouses deal with their marriage struggles.
"Johanna and Ben's relationship looks great on the surface, but in reality, they don't know each other at all. Shell and Colin fight constantly—Colin is a workaholic, and Shell always comes second—but what has really torn them apart is too devastating to talk about. When both couples begin Harmony's intensive therapy program, it becomes clear that Harmony is not all that it seems—and neither are Miles and Grace. What are they hiding, and what price will these couples pay for finding out their secrets?
"As a deadly tropical storm descends on the coast, trapping the hosts and the guests on the resort, secrets are revealed, loyalties are tested and not one single person—or their marriage—will remain unchanged by what follows."
7. The Club by Ellery Lloyd
"The Home Group is a glamorous collection of celebrity members' clubs dotted across the globe, where the rich and famous can party hard and then crash out in its five-star suites, far from the prying eyes of fans and the media.
"The most spectacular of all is Island Home—a closely-guarded, ultraluxurious resort, just off the English coast—and its three-day launch party is easily the most coveted A-list invite of the decade.
"But behind the scenes, tensions are at breaking point: the ambitious and expensive project has pushed the Home Group's CEO and his long-suffering team to their absolute limits. All of them have something to hide—and that's before the beautiful people with their own ugly secrets even set foot on the island.
"As tempers fray and behavior worsens, as things get more sinister by the hour and the body count piles up, some of Island Home's members will begin to wish they'd never made the guest list.
"Because at this club, if your name's on the list, you're not getting out."
"Getting snowed in at a luxurious, rustic ski chalet high in the French Alps doesn't sound like the worst problem in the world. Especially when there's a breathtaking vista, a full-service chef and housekeeper, a cozy fire to keep you warm, and others to keep you company. Unless that company happens to be eight coworkers…each with something to gain, something to lose, and something to hide.
"When the cofounder of Snoop, a trendy London-based tech start-up, organizes a weeklong trip for the team in the French Alps, it starts out as a corporate retreat like any other: PowerPoint presentations and strategy sessions broken up by mandatory bonding on the slopes. But as soon as one shareholder upends the agenda by pushing a lucrative but contentious buyout offer, tensions simmer and loyalties are tested. The storm brewing inside the chalet is no match for the one outside, however, and a devastating avalanche leaves the group cut off from all access to the outside world. Even worse, one Snooper hadn't made it back from the slopes when the avalanche hit.
As each hour passes without any sign of rescue, panic mounts, the chalet grows colder, and the group dwindles further…one by one."
"Seventeen-year-old Reyna has spent most of her life at the Plumeria, her family's gorgeous seaside resort in Tobago. But what once seemed like paradise is starting to feel more like purgatory. It's been two years since Reyna's mother passed away, two years since Aiden—her childhood best friend, first kiss, first love, first everything—left the island to pursue his music dreams.
"Reyna's friends are all planning their futures and heading abroad. Even Daddy seems to want to move on, leaving her to try to keep the Plumeria running.
"And that's when Aiden comes roaring back into her life—as a VIP guest at the resort.
"Aiden is now one-third of DJ Bacchanal—the latest, hottest music group on the scene. While Reyna has stayed exactly where he left her, Aiden has returned to Tobago with his Grammy-nominated band and two gorgeous LA socialites. And he may (or may not be) dating one of them…"
"Colour Scheme is set during World War II at a mud-baths resort in New Zealand run by Colonel Claire. His business is on the brink of being taken over by a local blowhard who may be a Nazi spy. Inspector Alleyn has been sent to the resort to sort things out. But he's in disguise, and even the canniest readers will have trouble picking him out from the resort's motley cast of characters."
Receive top book recommendations directly in your inbox.
Try Audible Premium Plus and Get Up to Two Free Audiobooks