These 10 must-read books about the Metaverse feature fiction and nonfiction titles based in and about virtual reality. With the Metaverse experience just around the corner, you'll want to add these must-read books about the Metaverse to your TBR list.
1. Snow Crash by Neal Stephenson
"In this mind-altering romp—where the term 'Metaverse' was first coined—you'll experience a future America so bizarre, so outrageous, you'll recognize it immediately."
"From the leading theorist of the Metaverse comes the definitive account of the next internet: what the Metaverse is, what it will take to build it, and what it means for all of us."
"In the year 2045, reality is an ugly place. The only time Wade Watts really feels alive is when he's jacked into the OASIS, a vast virtual world where most of humanity spends their days. When the eccentric creator of the OASIS dies, he leaves behind a series of fiendish puzzles, based on his obsession with the pop culture of decades past. Whoever is first to solve them will inherit his vast fortune—and control of the OASIS itself. Then Wade cracks the first clue. Suddenly he's beset by rivals who'll kill to take this prize. The race is on—and the only way to survive is to win."
"In this practical primer, you will learn why and how we should prepare for a new digital renaissance and what it means in terms of job opportunities, investments, and new business models. By reading this book, I invite you to start yourself on a journey of becoming a digital investor, a metaverse business owner, a virtual real estate mogul, voxel architect, or simply a curious onlooker to the latest chapter of the Internet."
"For the millions who log in every day, Warcross isn't just a game—it's a way of life. The obsession started ten years ago and its fan base now spans the globe, some eager to escape from reality and others hoping to make a profit. Struggling to make ends meet, teenage hacker Emika Chen works as a bounty hunter, tracking down Warcross players who bet on the game illegally. But the bounty-hunting world is a competitive one, and survival has not been easy. To make some quick cash, Emika takes a risk and hacks into the opening game of the international Warcross Championships—only to accidentally glitch herself into the action and become an overnight sensation.
"Convinced she's going to be arrested, Emika is shocked when instead she gets a call from the game's creator, the elusive young billionaire Hideo Tanaka, with an irresistible offer. He needs a spy on the inside of this year's tournament in order to uncover a security problem . . . and he wants Emika for the job. With no time to lose, Emika's whisked off to Tokyo and thrust into a world of fame and fortune that she's only dreamed of. But soon her investigation uncovers a sinister plot, with major consequences for the entire Warcross empire."
"The term 'science fiction' conjures an image of aliens, laser guns, and dystopia-a medley of wild, improbable scenarios and possibilities. As a literary genre, we can like it or hate it, but we can't ignore the impact it has on our world, from influencing innovations to shaping public policy. While it may be easy to dismiss sci-fi as fantasy or imagination, it isn't as easy to disregard the questions it raises around ethics and the societal impact of science.
"We can't chase the futuristic ideas sci-fi introduces and disregard the warnings it delivers. To illustrate, tech giants today are committing billions of dollars to 'Metaverse', touting it as the next big thing. The idea was originally conceptualized in science fiction books-interestingly these presented a world where people are infatuated with virtual avatars, global tech corporations wield more power than governments and the quality of physical life has deteriorated.
"As we enter a phase where science of today is rapidly catching up with science fiction of yesterday, can we afford a que sera sera approach to our future? 'A Frayed New World' dives into some leading works of science fiction to highlight the importance of greater questioning and making deliberate, ethical choices as we design our future with science and technology."
"Neuromancer was the first fully-realized glimpse of humankind's digital future—a shocking vision that has challenged our assumptions about technology and ourselves, reinvented the way we speak and think, and forever altered the landscape of our imaginations."
8.

Daemon

by Daniel Suarez
"Explosive, action-packed, terrifyingly relevant, Daemon redefines the high-concept thriller for the information age."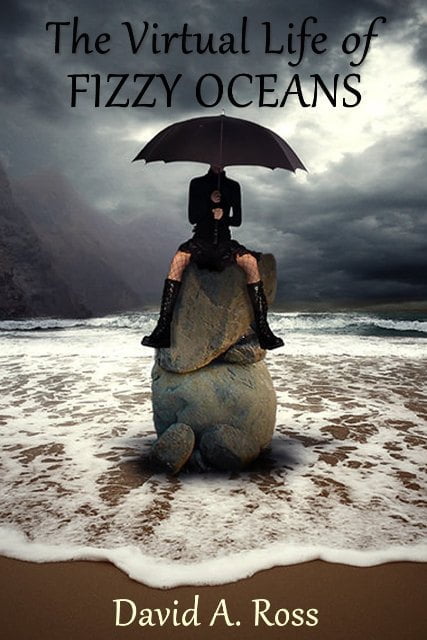 "Fizzy Oceans lives, works and travels in the virtual world where the dead are very much alive, places like ancient Babylon and Pompeii have been reconstructed, and with the click of a button—WHOOSH!—one is transported throughout the Ages to events and destinations that make up our human history."
"In this Metarverse book you will discover: A full understanding of the Metaverse Virtual Reality in the Metaverse; How Augmented Reality works in the Metaverse; The investment of NFT's in the Metaverse; Avoid Risks and Challenges in the Metaverse; The Future of the Metaserve; TOP METAVERSE INVESTMENTS TO SKYROCKET!"
Related: Book Lovers Prepare For The Metaverse
Receive top book recommendations directly in your inbox.
Try Audible Premium Plus and Get Up to Two Free Audiobooks