These 10 must-read books about coal miners and coal mining feature historical fiction, contemporary fiction, and nonfiction set in coal mines in Virginia, West Virginia, Montana, Kentucky, Pennsylvania, and Idaho. From working conditions, mining disasters, and labor struggles to the relationship between coal miners and corporate coal companies, and the devastating effects of black lung disease, you should place these 10 must-read books about coal miners on your TBR list.
"The year is 2008 and Samantha Kofer's career at a huge Wall Street law firm is on the fast track—until the recession hits and she is downsized, furloughed, and escorted out of the building. Samantha, though, is offered an opportunity to work at a legal aid clinic for one year without pay, all for a slim chance of getting rehired.
"In a matter of days Samantha moves from Manhattan to Brady, Virginia, population 2,200, in the heart of Appalachia, a part of the world she has only read about. Samantha's new job takes her into the murky and dangerous world of coal mining, where laws are often broken, communities are divided, and the land itself is under attack. But some of the locals aren't so thrilled to have a big-city lawyer in town, and within weeks Samantha is engulfed in litigation that turns deadly. Because like most small towns, Brady harbors big secrets that some will kill to conceal."
"A half-hour before midnight on June 8, 1917, a fire broke out in the North Butte Mining Company's Granite Mountain shaft. Sparked more than two thousand feet below ground, the fire spewed flames, smoke, and poisonous gas through a labyrinth of underground tunnels. Within an hour, more than four hundred men would be locked in a battle to survive. Within three days, one hundred and sixty-four of them would be dead.
"Fire and Brimstone recounts the remarkable stories of both the men below ground and their families above, focusing on two groups of miners who made the incredible decision to entomb themselves to escape the gas. While the disaster is compelling in its own right, Fire and Brimstone also tells a far broader story striking in its contemporary relevance. Butte, Montana, on the eve of the North Butte disaster, was a volatile jumble of antiwar protest, an abusive corporate master, seething labor unrest, divisive ethnic tension, and radicalism both left and right. It was a powder keg lacking only a spark, and the mine fire would ignite strikes, murder, ethnic and political witch hunts, occupation by federal troops, and ultimately a battle over presidential power."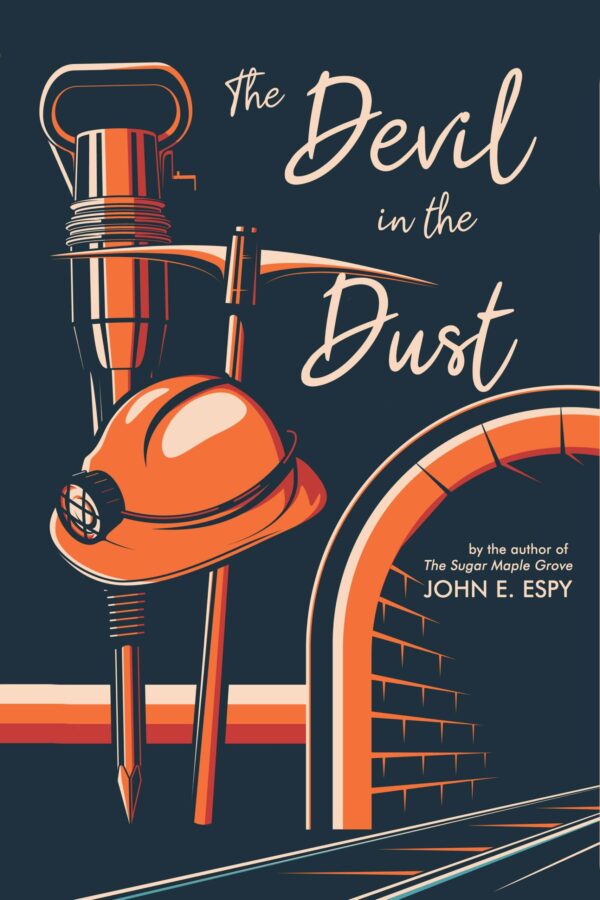 "As miners in hard hats swing pick axes miles underground, the Devil comes calling disguised as a black dust. The dirty soot penetrates deep into the miners' lungs. Then, after years of suffering and torture, the Devil claims each victim. Such is the fate of the coal miner. Not one, not two, but thousands of men suffer the fate of black lung disease.
"Lied to for a century by the coal companies, pursued by cowardly goons, and unscrupulous doctors, as the tragedy continues in the name of profit, three physicians dare to put their reputations, and at times their lives, on the line to expose the plight of the miners. They try to discover ways of diagnosing black lung disease that can't be dismissed or shamed by the coal companies or their physician cronies.
"The Devil in the Dust is a story about courage, not only of the physicians confronting the coal companies and their stooges, but the courage of the coal miners to persevere in the face of seemingly insurmountable odds, in this stand-alone novel that also continues the stories of those first started in The Sugar Maple Grove."
"Annadel, West Virginia, was a small town rich in coal, farms, and close-knit families, all destroyed when the coal company came in. It stole everything it hadn't bothered to buy—land deeds, private homes, and ultimately, the souls of its men and women.
"Four people tell this powerful, deeply moving tale: Activist Mayor C.J. Marcum. Fierce, loveless union man Rondal Lloyd. Gutsy nurse Carrie Bishop, who loved Rondal. And lonely, Sicilian immigrant Rose Angelelli, who lost four sons to the deadly mines.
"They all bear witness to nearly forgotten events of history, culminating in the final, tragic Battle of Blair Mountain—when the United States Army greeted 10,000 unemployed pro-union miners with airplanes, bombs, and poison gas. It was the first crucial battle of a war that has yet to be won."
5. Coal River by Ellen Marie Wiseman
"As a child, Emma Malloy left isolated Coal River, Pennsylvania, vowing never to return. Now, orphaned and penniless at nineteen, she accepts a train ticket from her aunt and uncle and travels back to the rough-hewn community. Treated like a servant by her relatives, Emma works for free in the company store. There, miners and their impoverished families must pay inflated prices for food, clothing, and tools, while those who owe money are turned away to starve.
"Most heartrending of all are the breaker boys Emma sees around the village—young children who toil all day sorting coal amid treacherous machinery. Their soot-stained faces remind Emma of the little brother she lost long ago, and she begins leaving stolen food on families' doorsteps, and marking the miners' bills as paid.
"Though Emma's actions draw ire from the mine owner and police captain, they lead to an alliance with a charismatic miner who offers to help her expose the truth. And as the lines blur between what is legal and what is just, Emma must risk everything to follow her conscience."
"With Thunder on the Mountain, Peter A. Galuszka pieces together the true story of greed and negligence behind the tragedy at the Upper Big Branch Mine, and in doing so he has created a devastating portrait of an entire industry that exposes the coal-black motivations that led to the death of twenty-nine miners and fuel the ongoing war for the world's energy future."
7. Rocket Boys by Homer Hickam Jr.
"With the grace of a natural storyteller, NASA engineer Homer Hickam paints a warm, vivid portrait of the harsh West Virginia mining town of his youth, evoking a time of innocence and promise, when anything was possible, even in a company town that swallowed its men alive. A story of romance and loss, of growing up and getting out, Homer Hickam's lush, lyrical memoir is a chronicle of triumph—at once exquisitely written and marvelously entertaining."
"From before the dawn of the twentieth century until the arrival of the New Deal, one of the most protracted and deadly labor struggles in American history was waged in West Virginia. On one side were powerful corporations and industrialists whose millions bought political influence and armed guards for their company towns. On the other side were 50,000 mine workers, the nation's largest labor union, and the legendary 'miners' angel,' Mother Jones. Attempts to unionize were met with stiff resistance. Fundamental rights were bent, then broken, and the violence evolved from bloody skirmishes to open armed conflict. The fight for civil rights and unionization in West Virginia verged on civil war and stretched from the creeks and hollows to the courts and the U.S. Senate. In The Devil Is Here in These Hills, celebrated labor historian James Green tells this story like never before."
"In The Underworld, Kevin Canty tells a story inspired by the facts of a disastrous fire that took place in an isolated silver mining town in Idaho in the 1970s, in which almost everyone in town lost a friend, a lover, a brother, or a husband. The Underworld imagines the fates of a handful of fictional survivors and their loved ones―Jordan, a young widow with twin children; David, a college student trying to make a life for himself in another town; Lionel, a lifelong hard-rock miner―as they struggle to come to terms with the loss. It's a tough, hard-working, hard-drinking town, a town of whores and priests and bar fights, but nobody's tough enough to get through this undamaged. A powerful and unforgettable tale about small-town lives and the healing power of love in the midst of suffering."
10. Hawk's Nest by Hubert Skidmore
"The building of a tunnel at Gauley Bridge, West Virginia, beginning in 1930 has been called the worst industrial disaster in American history: more died there than in the Triangle Shirtwaist Factory fire and the Sunshine and Farmington mine disasters combined. And when native West Virginian Hubert Skidmore tried to tell the real story in his 1941 novel, Union Carbide and Carbon Corporation apparently convinced publisher Doubleday, Doran & Co. to pull the book from publication after only a few hundred copies had appeared.
"Now the Appalachian Echoes series makes Hawk's Nest available to a new generation of readers. This is the riveting tale of starving men and women making their way from all over the Depression-era United States to the hope and promise of jobs and a new life. What they find in West Virginia is 'tunnelitis,' or silicosis, a disease which killed at least seven hundred workers—probably many more—a large number of them African American, virtually all of them poor. Skidmore's roman à clef provides a narrative with emotional drive, interwoven with individual stories that capture the hopes and the desperation of the Depression: the Reips who come from the farm with their pots and pans and hard-working children, the immigrants Pete and Anna, kind waitress Lessie Lee, and 'hobos' Jim Martin, 'Long' Legg, and Owl Jones, the last of whom, as an African American, receives the worst treatment. This important story of conscience encompasses labor history, Appalachian studies, and literary finesse."
Related: 10 Books About Mining Accidents And Disasters
Receive top book recommendations directly in your inbox.
Try Audible Premium Plus and Get Up to Two Free Audiobooks